Microsoft Ignite Tech Talk: EPOS EXPAND 80T Speaker Phone + Intelligent Speaker EXPAND CAPTURE 5
Microsoft Ignite March 2021 Blogpost #1
EPOS EXPAND 80T: presented by Torben Koltze, R&D Project Manager at EPOS
Last night I watched an in-depth "Tech Talk" from high-end audio brand EPOS, a Carve-out from Sennheiser with existing trade license agreements. Torben shows the technology behind the new EXPAND 80 speakerphone that wants to empowers communication and  collaboration in today's workplace, especially larger meeting rooms. It is designed to be a certified Microsoft Teams Room Systems Accessory – including a dedicated button for Microsoft Teams (to start application, accept or decline call and much more)
What else was important in the design phase?
EPOS and Torben's Team have been focusing on the usability, audio performance and premium design using high quality materials and worked closely with famous Danish design company Kvadrat.
You can unite colleagues with this USB or Bluetooth speakerphone for up to 7 in-room participants. Be heard with six adaptive, beamforming microphones that isolate voices from room reverb and ambient noise. Makes sense in this times that you invite less people on your physical meeting room and keep 1,5m distance due to Covid 19 restrictions. Standard Speaker Phones which I am using on my home office won't be sufficient for this use case. Your colleagues, customer and partners can sit in 360 degrees around the table.
You are joining the call or video conference with more than 7 people? Find here how to enlarge EXPAND 80t by pairing with their smaller brothers and sisters: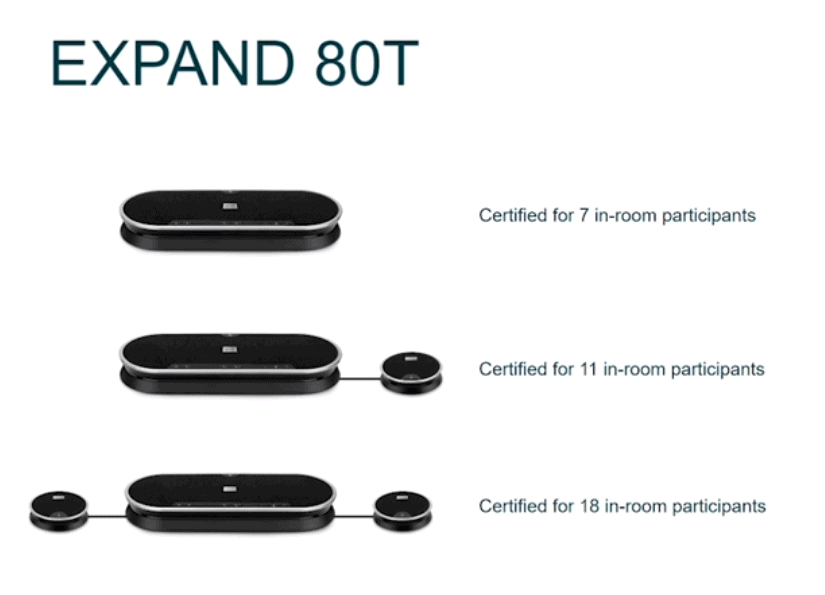 One of the unique features in the EXPAND 80t is how well it works with double talk accoring to Torben. That is needed to hear both each other and be heard when speaking simultaneously. In average people interrupts two times in a three minute conversation – very challenging for ordinary speakerphones.  In the EXPAND 80T 6 digital MEMS microphones are placed in a specific configuration optimized to enable speech to be picked up from any angle. Without signal processing, the EXPAND 80 would work as an omnidirectional microphone. When all 6 microphones are engaged, advanced signal processing algorithms are applied. A focused beam seems to be useful for optimizing the target sound while simultaneously rejecting sound coming from other directions and automatically selecting the direction of interest.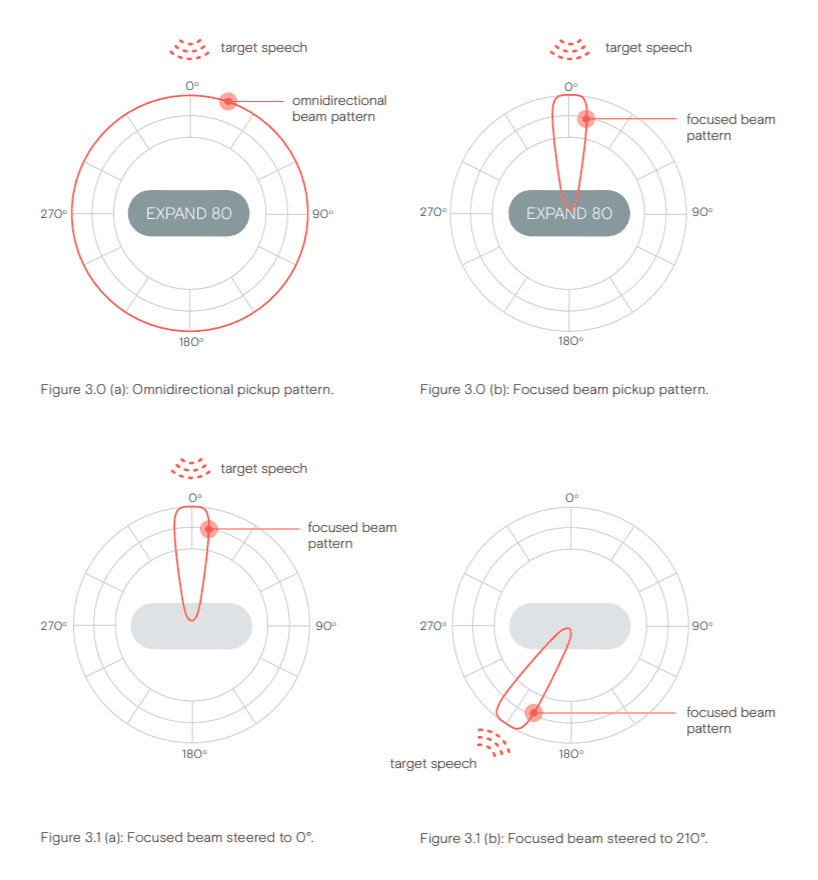 Torben Koltze also explains in-depth how Digital Signal Processing and algorithms work to provide very advanced echo cancelation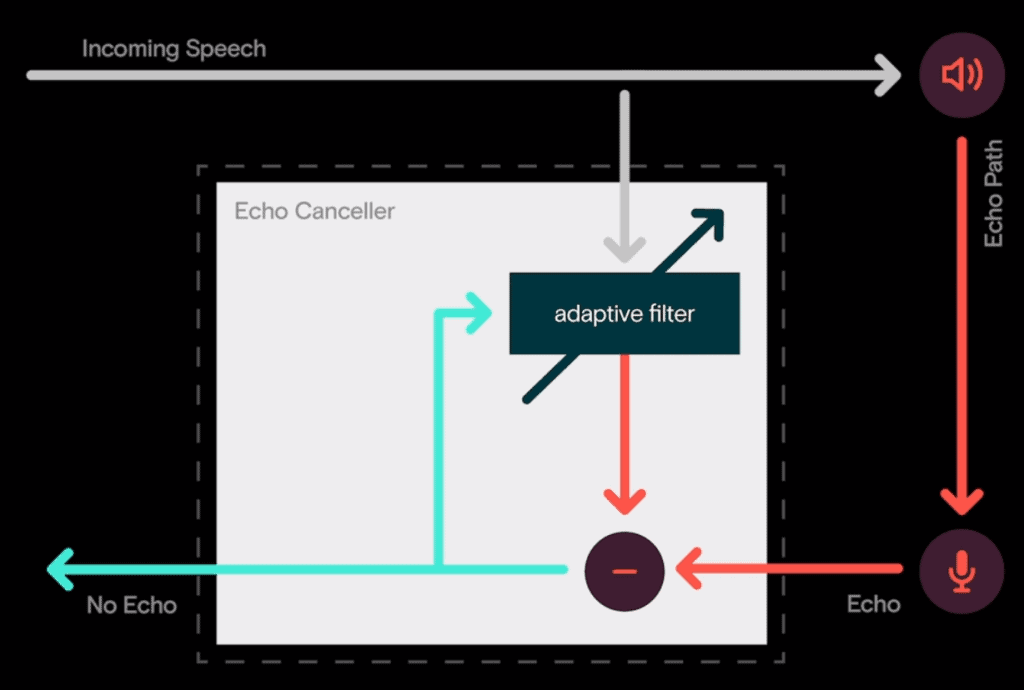 Can't wait to get real life hands-on experienes with EXPAND 80T.
Find out more about EPOS EXPAND 80T here
Microsoft has also announced a new device category at Jared Spataro's Keynote:  "Intelligent speakers"
They demonstrated prototype hardware a few years ago (May 2018, The Verge) that promised meeting rooms of the future with automatic speaker identification, transcription, and even translation.  Microsoft has teamed up with Yealink and EPOS to create the hardware. It supports translation if you want to follow a meeting in a different language. It will be available in private preview later in 2021. Using advanced speech recognition, intelligent speakers can identify the people talking in a Microsoft Teams Room. The speakers include a special 7-array microphone that uses artificial intelligence (AI) to identify and differentiate the voices of up to 10 people in meetings and apply their name and profile to the live meeting transcript.  To help ensure privacy and security, users can turn attribution on or off at any time
Video about EXPAND 80t and Capture 5 with Matthias Lücke, Sales Field Engineer from EPOS:
Microsoft Teams Speakerphones from EPOS: Expand 80t and Capture 5: Deep Dive with Matthias Lücke
We have also mentioned EPOS Intelligent Speaker in our "Alex & Ragnar Show" Video Live Stream with Christian Schacht (Sr Product Manager, Microsoft Corp, Redmond) in our video or read more at EPOS EXPAND CAPTURE 5 site
UPDATE 6th of April 2022: EU and more data regions are supported with more languages like German
"Alex & Ragnar Show" zur Microsoft Ignite 2021 mit Christian Schacht und Andreas Schlüter.