EPOS EXPAND Vision 3 All-in-one video conferencing solutions released and certified for Microsoft Teams Rooms
EPOS has launched today new All-in-one video conferencing solutions
When I talked to EPOS before their launch today I asked them: "Hey, listen: what's so special about your brand new all-in-one video conferencing solution?". It is great to see that it is certified for Microsoft Teams and ready for all other leading Unified Communication and Video Conference Systems. But EPOS – a Sennheiser CarveOut – arrived later to this game. So what is their story to win?
They told me that it is all about a One-touch experience when joining a meeting or video conference. Easy setup. Easy maintenance. Plug'n'Play. 
And I want to emphasize that Microsoft Teams Rooms for Android is embedded, so you only need a TV or Monitor to start or join a meeting.
Microsoft Teams certified (1399 EUR) EXPAND Vision 3T  and a general one (1199 EUR) EXPAND Vision 3: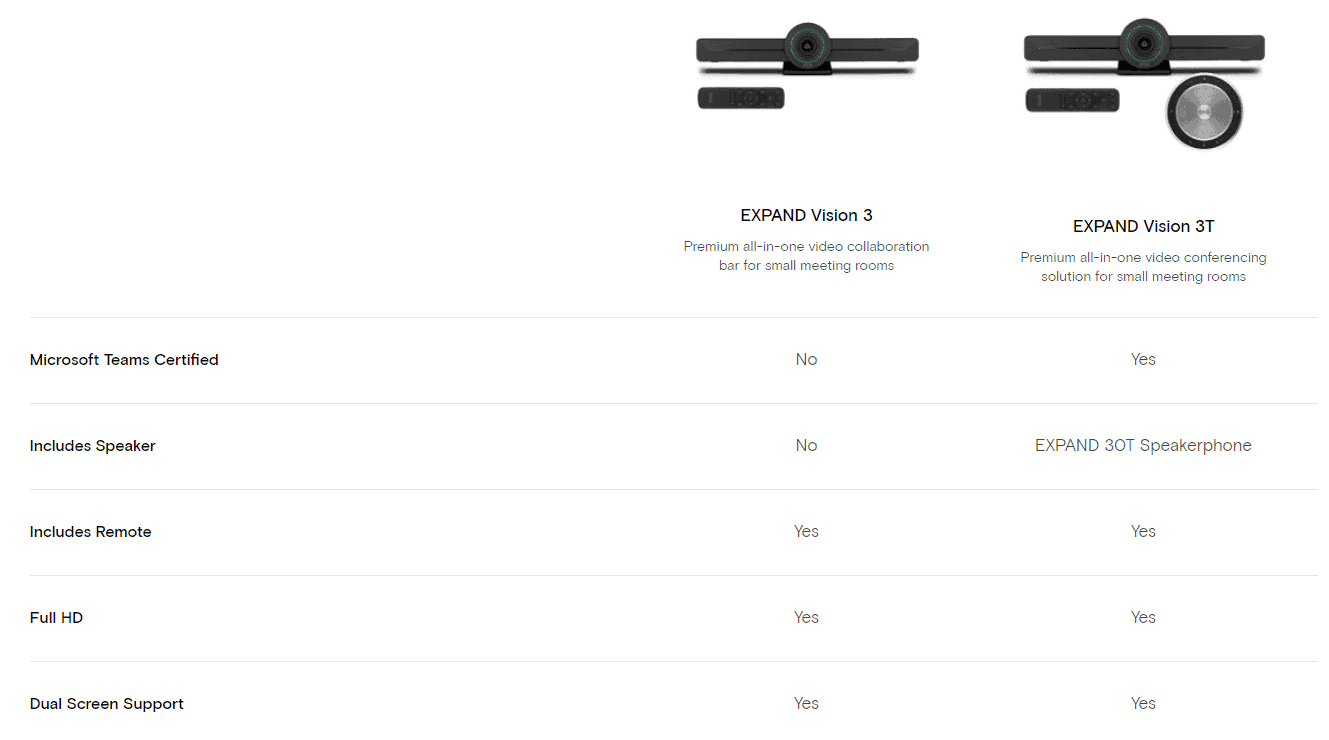 As you can see, Microsoft Teams Version includes EPOS EXPAND SP30t SpeakerPhone. Don't miss to read my Blogpost about SpeakerPhones from EPOS about smaller meeting rooms, huddle rooms and larger ones (EPOS EXPAND SP80t) and Intelligent AI SpeakerPhones with Voice Recognition (EXPAND Capture 5)
EPOS is offering administration App for remote device management and the EXPAND Vision 3T can be managed within Microsoft Teams Admin Center.
Remote Control helps with controlling volume, muting, navigation, mouse pointer, hook on/off, power on/off, battery indication and Microsoft Teams Button (open Teams, Cortana etc)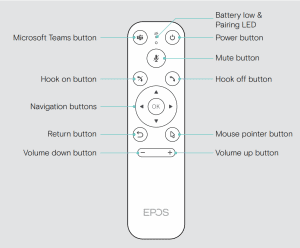 Technical Specs Highlights
I don't want to list complete technical specifications, rather highlight my personal preferences:
SONY 4K Sensor with ultra wide angle (1080p with 60 frames)
4X digital Zoom + PTZ
Field of view (FOV): 112°
EPOS AI for intelligent video and picture framing
CPU Quad Core ARM V8 64 Bit 6-Core
32 GB RAM
Android 9.0 and higher
550g weight
Kensington Lock
Miracast Wireless Sharing
Input and Output Connections: Ethernet, HDMI, USB-C, USB-A, Micro SD
Do you want to see a live demo of EPOS EXPAND Vision 3T?
Live Test: EPOS Vision 3t All-in-One Video Konferenz Lösung für Microsoft Teams Rooms auf Android
Let me also invite you to our Video Live Stream Microsoft Teams "Alex & Ragnar Show", Thursday 22.04.2021 21.00h CET together with Matthias Lücke, Sales Field Engineer EPOS   >>> and WIN an EPOS EXPAND 80t SpeakerPhone for larger Meeting Rooms
⚡ Alex & Ragnar Show # 35 mit Matthias Lücke von #EPOS EXPAND Vision 3T Camera Live Demo MTR ⚡