Maybe you have noticed that I am testing, reviewing and using Intelligent Speakers (Speakerphones) which are designed by EPOS, Yealink and Sennheiser together with Microsoft intensively.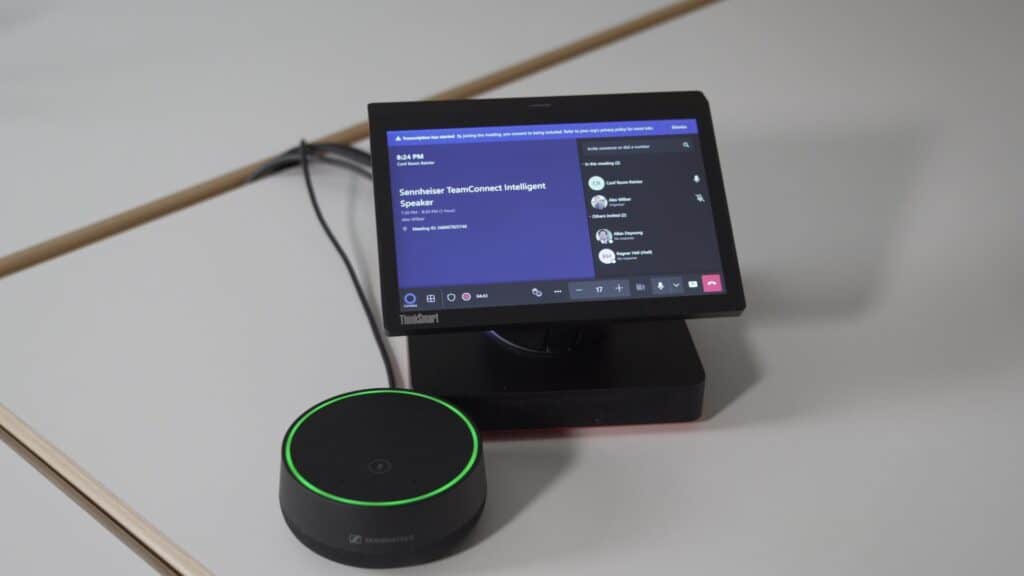 Currently I am testing a Microsoft Teams Room (Lenovo Thinksmart Hub) with Sennheiser Intelligent Speaker and received this error message:
"No Microsoft Teams Room license found"
How did I enable Microsoft Teams Rooms Transcriptions?
Microsoft Teams Room Pro (not Standard!) License assigned to correct Room User.
Voice Recognition Profile is trained
Transcription is enabled in Teams Client
Transcription is enabled in Global meeting policy which is assigned to the Meeting Room User
PowerShell scripts are enabled
I have opened 2 Tech Support Tickets at Microsoft, and they could not help.
How did I solve it?
Reset Lenovo ThinkSmart Hub (500 or Core)

I was following the official steps from "ThinkSmart Hub User Guide"
Create a recovery USB drive
"Attention: The creation process deletes anything stored on the USB drive. To avoid data loss, make a backup copy of all the data that you want to keep.
1. Ensure that your hub is connected to ac power.
2. Prepare a USB drive with capacity of at least 16 GB. The actual USB capacity required depends on the size of the recovery image.
3. Connect the prepared USB drive to the hub.
4. Type recovery in the search box. Then, click Create a recovery drive.
5. Click Yes in the User Account Control window to allow the Recovery Media Creator program to start.
6. In the Recovery Drive window, follow the on-screen instructions to create a recovery USB drive"
Reset and Restore Lenovo Thinksmart
I did a reset my Lenovo Thinksmart Hub by booting it with the attached USB Keyboard, pressing F11 button, and going into setup
"In the resetting process, you can remove your files when you reinstall the operating system
1. Open the Start menu, and then click Settings ➙ Update & Security ➙ Recovery
2. In the Reset this PC section, click Get started.
3. click Remove everything to reset your hub."