Why another Mevo App?
In my last Blogpost about my mobile video streaming and recording setup – Logitech Mevo Cams – I described new capabilities around Picture-in-Picture Mode. This popular new feature seems to be complete but could be enriched by embedding your video into a PowerPoint Slide (similar to PowerPoint Cameo) or into WebPage.
Logitech is offering a brand-new mobile App for Mevo (Android and iOS) which can be requested in their new Discord group (in the past they had and still have an active Facebook Group) which can add in my case a 4th Mevo Camera for Video, Audio or Screensharing. I don\'t need to purchase Mevo Camera number 4 and just reuse my existing Smartphone or Tablet (no Windows PC / MacOS support).
Installation of Mevo Go App
Join the active Mevo Discord Group and get access to iOS and Android Mevo Go App while it is in preview – and for FREE. Find it later in your official App store.
Configuration of Mevo Go App
You can choose between multiple signals in Mevo Go you want to cast to your Mevo Multicam App:
Video & Audio / external Mevo Microphone
Screenshare
Mevo Microphone (legacy) – you won\'t need this App in the future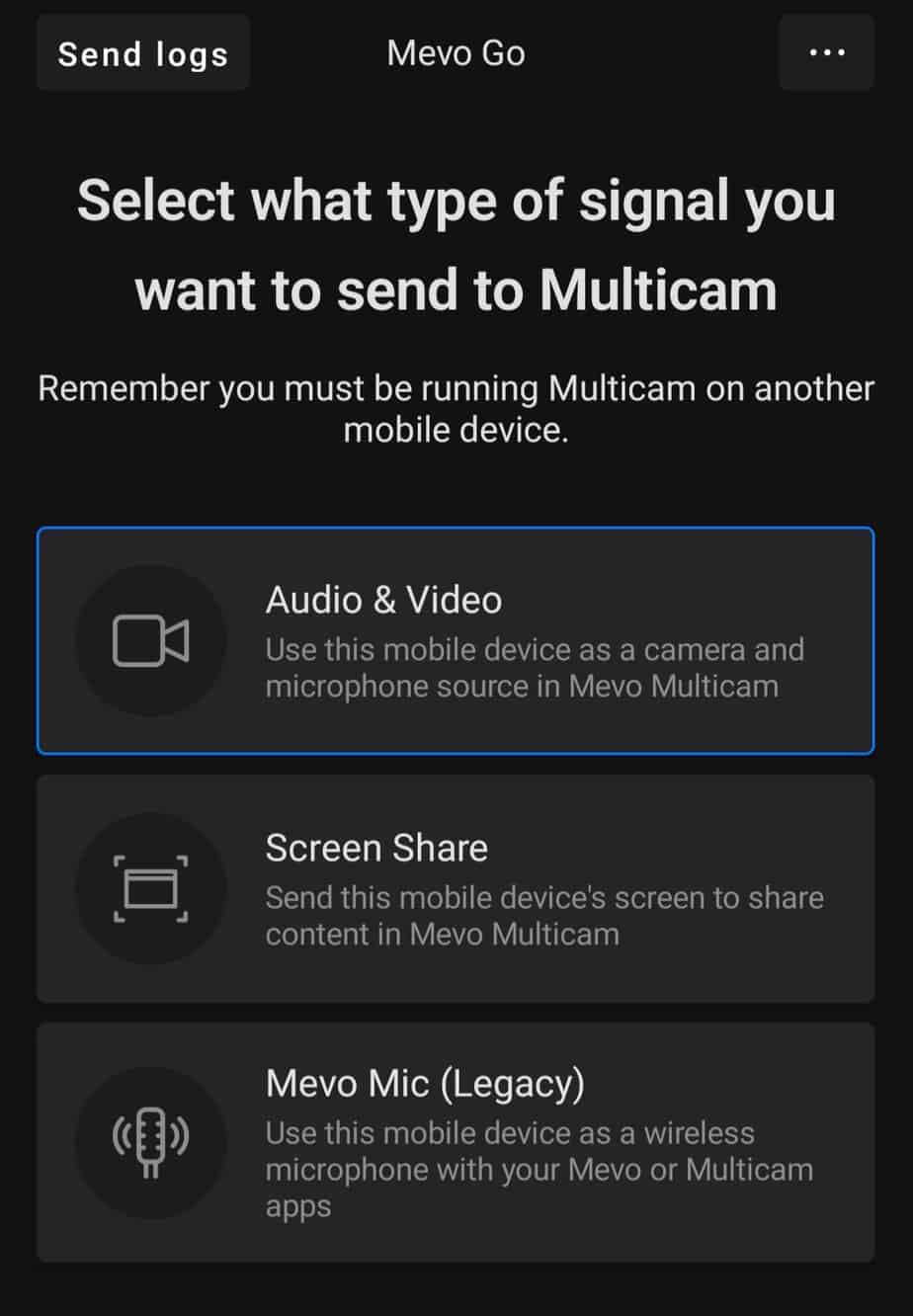 After downloading, I have several configuration options in Mevo Go App like:
Focus: manual / auto
Exposure
switching camera: front or back
switching different camera lenses for zooming (0,5x, 1x, 2x etc)
microphone mute on/off
advanced settings like cropping , image stabilization, show frame numbers, using your phone\'s flashlight, password protection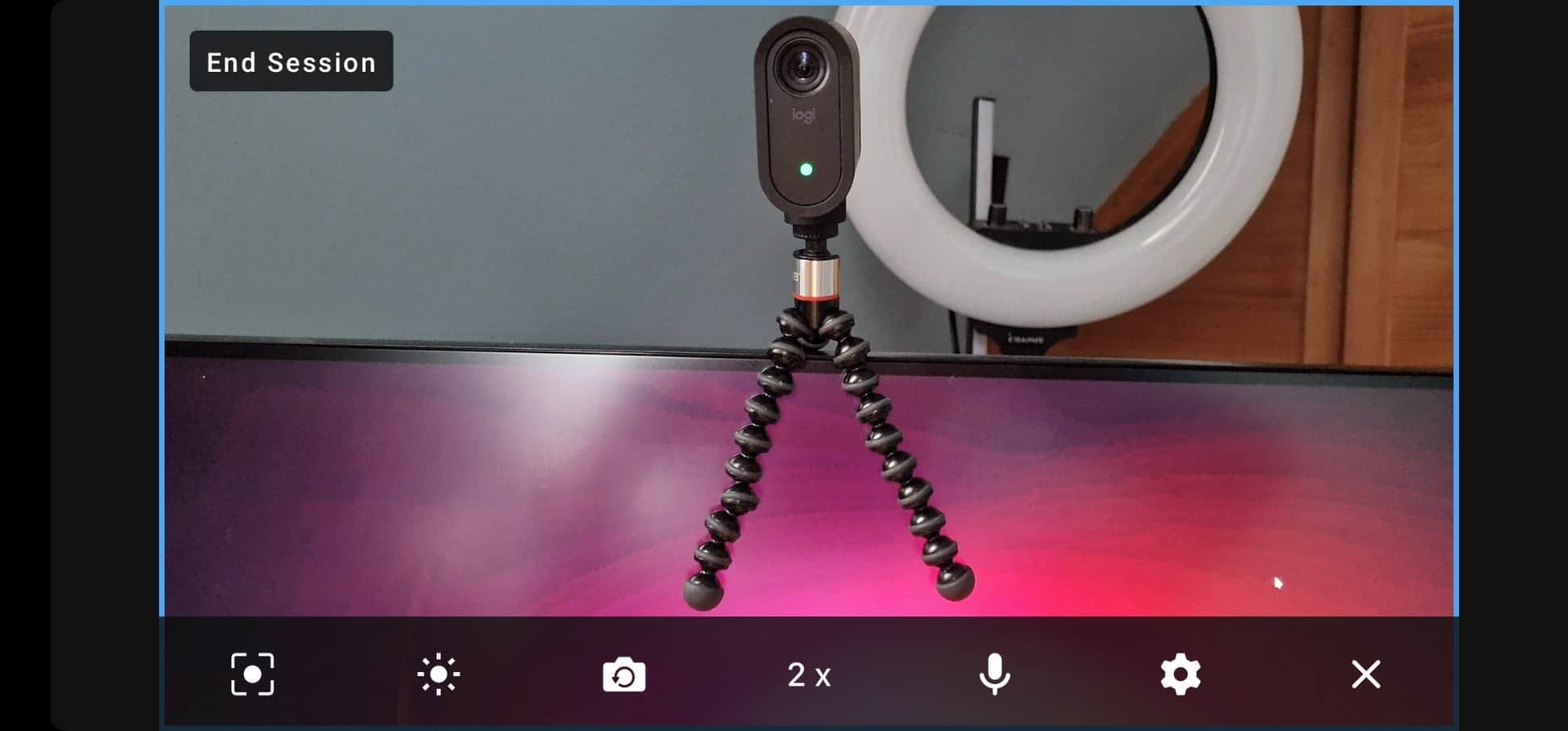 Adding Mevo Go App to Mevo Multicam App
The next step is simple: just add the new Mevo Video / Audio or Screen share Source from Mevo Go App as a new Camera in Mevo Multicam App. For me it is more reliable to use Mevo Multicam App on my Tablet and Mevo Go App runs on my Smartphone – or vice versa. In theory Mevo Go and Mevo Multicam App could run on the same devices but not as smoothly and flawlessly. Keep in mind that I am working with a beta version now.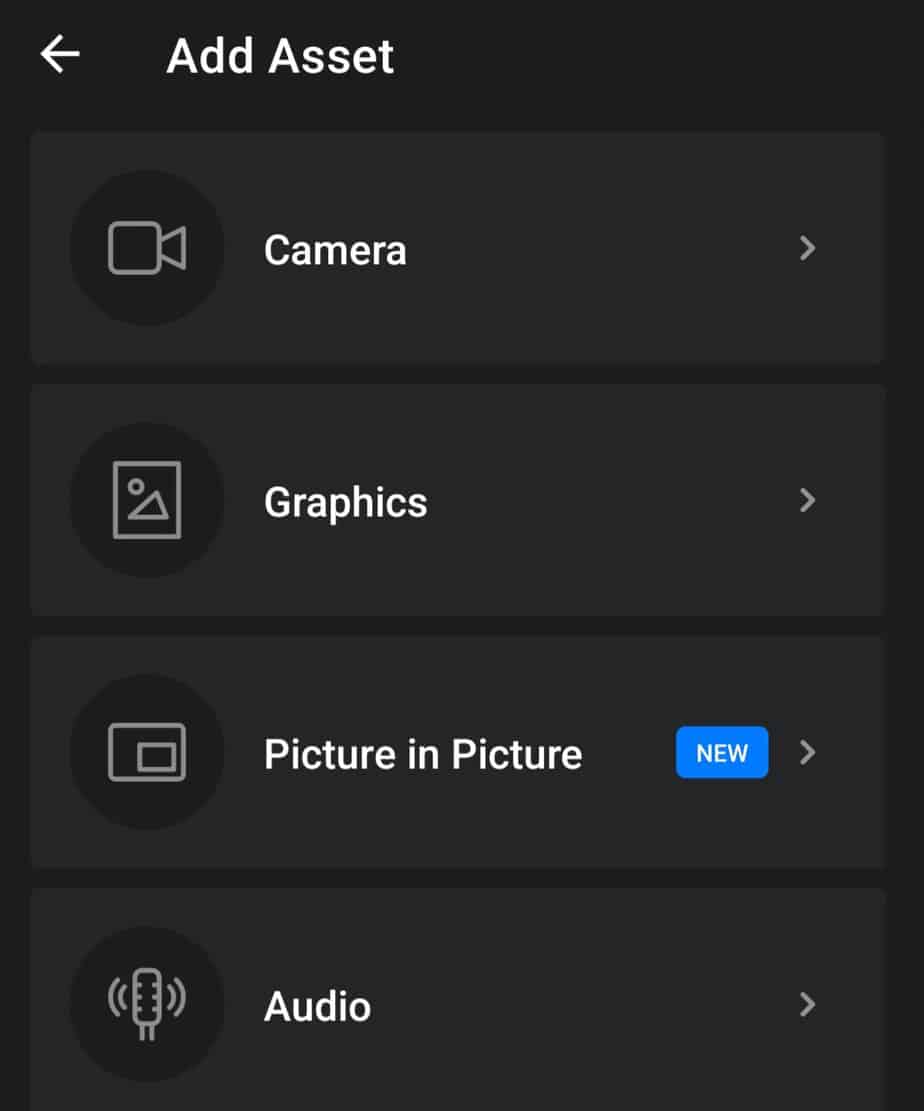 Adding Mevo Go into your Mevo Multicam Studio
My Mevo Go is screen sharing a website in this screenshot. As always, you can switch between your 1,2 or 3 Mevo cameras easily with one click and now also to your screen share – or an additional camera which can be your Smartphone.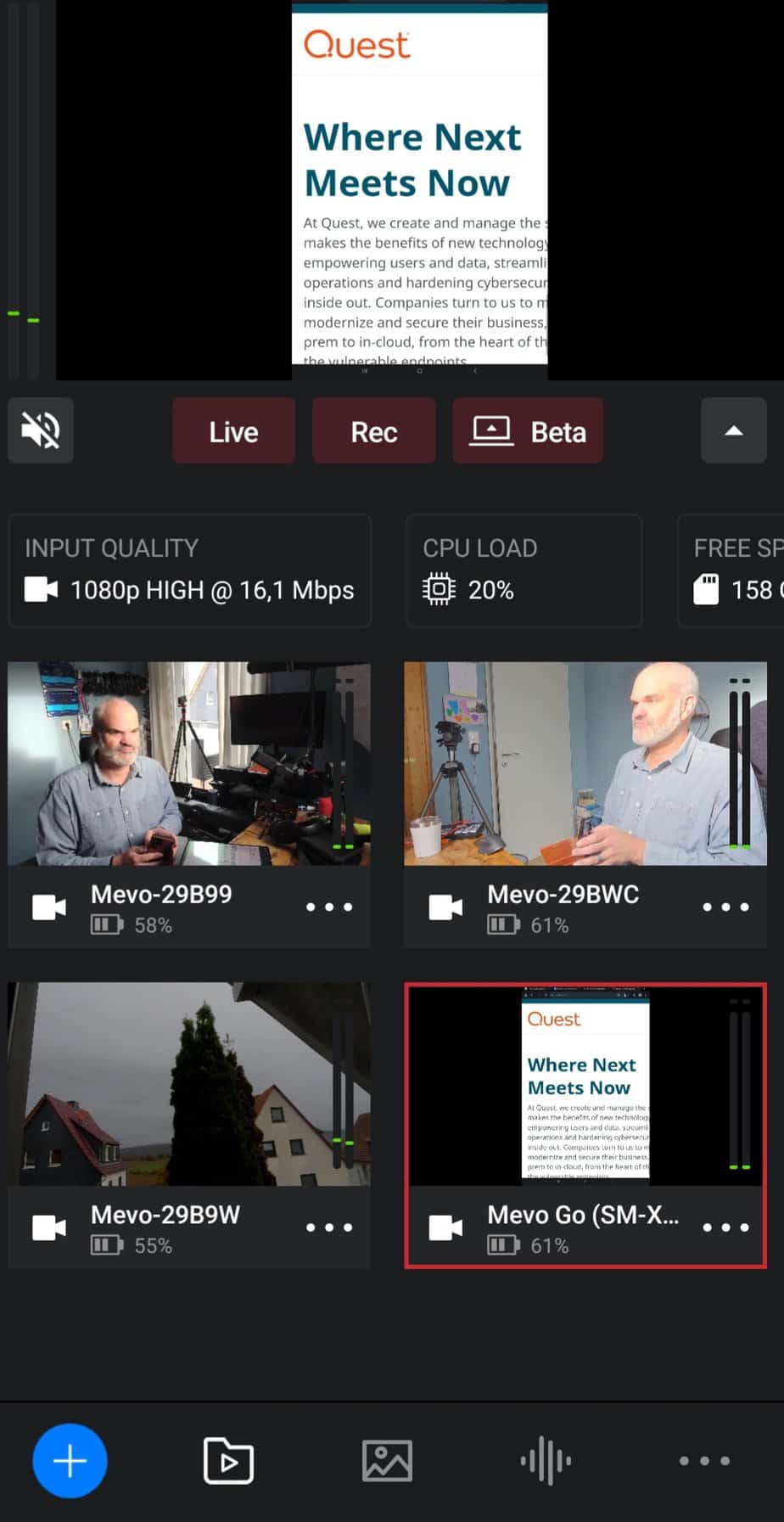 Live Demo (German) in Video Live Stream \"Einfach Online Arbeiten\"
find Show Notes about #EON29 here
BETA RELEASE NOTES
Warning: this is a beta release, so there may be issues, bugs, and crashes. Logitech recommends only using this in a testing environment and not for critical productions.
Mevo Go is designed to work with Mevo Multicam. The Mevo Go app turns any mobile device into a camera or microphone. You can even screencast from your device too.
Audio & Video: Use your mobile device as a camera and microphone source in Mevo Multicam.
Screencast: Send your mobile device's screen to share content in Mevo Multicam.
IMPORTANT: Mevo Go is a FREE BETA. The official release of Mevo Go will be a paid feature. Details on the official launch date and price will be published in the near future.
Resources
Mevo Cam Landing Page by Logitech for Creators