Lenovo ThinkSmart One: World's first All-in-one Video Collaboration Bar on Windows
Lenovo announced last week at Infocomm 2022, June 8th 2022, a brand-new all new ThinkSmart One Smart Collaboration Bar.
There are many All-in-one-Video Collaboration Bars on the market for Video Collaboration Systems like Microsoft Teams, Microsoft Teams Rooms (MTR), Zoom and Zoom Rooms, Google Meet, Cisco Webex and many other players. So it seems that Lenovo is a bit late in this game, the market seems saturated.
So what is making this new device so interesting is that usually the video conferencing bars are Android-based. This one is the world's first Video Collab Bar fully running on Windows.

Designed for which Video Collaboration Systems?
In the Video below we can see that Lenovo ThinkSmart One is designed for Microsoft Teams and Zoom. It is not certified yet, I expect that this is done when launching later this year in October. 2 different Editions are going to be offered for MTR and Zoom.
Touch Controller included
The All-in-one bar also includes the 10.1-inch touch screen ThinkSmart Controller, the same as provided with Core room kits, for simple and easy control of meetings.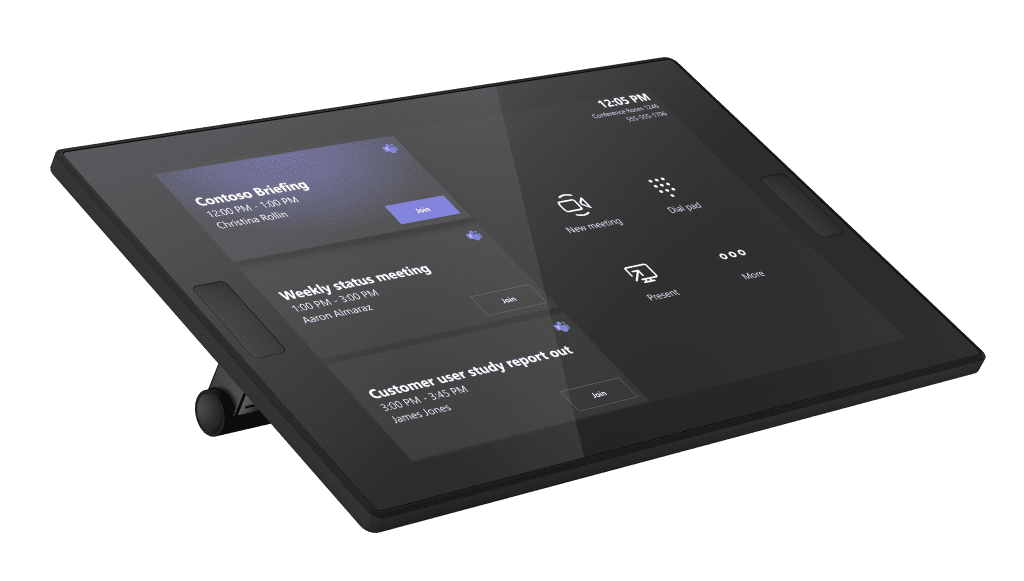 Managed Services included
You'll get the ThinkSmart Professional services first-year maintenance and also ThinkSmart Premium -which also works fine as mobile App.
Three years of Lenovo's Premier Support is included as well, providing access to advanced technicians 24-hours a day, 365 days a year.
How do Specifications look like?
ThinkSmart One
Processor
Intel® Core™ i5-1145G7E IoTG vPro® Processor
Operating System
Windows 10 IoT Enterprise
Memory
8GB DDR4
Storage
256GB SSD
Graphics
Integrated Intel Graphics
Controller Display
10.1" (1280×800) 10-point touch display with 16:10 aspect ratio
Audio
Stereo speakers, 15-watt typical power output
8 x Microphones with 180-degree coverage and echo and noise cancellation
Camera
FHD camera with 100-degree horizontal FOV, 68-degree vertical FOV, 125-degree diagonal FOV
Security
Windows 10 IoT Enterprise security
Intel vPro security
Ports
2 x HDMI out
1 x HDMI In
2 x USB Type-A
2 x USB Type-C
1 x RJ45 (POE) with indicator LED
1 x RJ45 (vPro) with indicator LED
Wireless LAN
Wi-Fi 2x2AX
Dimensions
TBD
Weight
TBD
U.S. Pricing and Availability
ThinkSmart One will be available starting October 2022, from US $2599.
Final thoughts
It is indeed exciting to see a first 100% Windows (10, not 11 for now) All-in-one Video-Collaboration Bar launching on this market for Hybrid Meetings and new ways of working together. I am using Lenovo ThinkSmart Hub (and also used Core Kit) since 1,5 years next to my Android based All-in-one- Collab Bars and understand the extra value of a Windows based system:
Remote Control and access using Teamviewer
installing dedicated Apps for attached devices (not possible on Android, Google Play Store is not existing)
Microsoft Teams Rooms on Windows (MTRoW) offers more features than Microsoft Teams Rooms on Android (MTRoA)
you can run literally run everything you can run on a Windows IOT Operation System
Not exactly sure why Lenovo did not choose the latest Intel CPU from 12th generation, we all know how "resource hungry" Microsoft Teams is.
In my perfect world I could also have a button where I could switch between a Microsoft Teams and Zoom Room system. This ease of use does not seem to be wanted by the Video Collaboration System Providers, here we need a change of mindset. On my Desktop and Smartphone I can switch between Meeting Apps within one single second.
Read more: