Review of Plantronics Calisto 7200 Speaker Phones. Short look at Calisto 3200 and 5200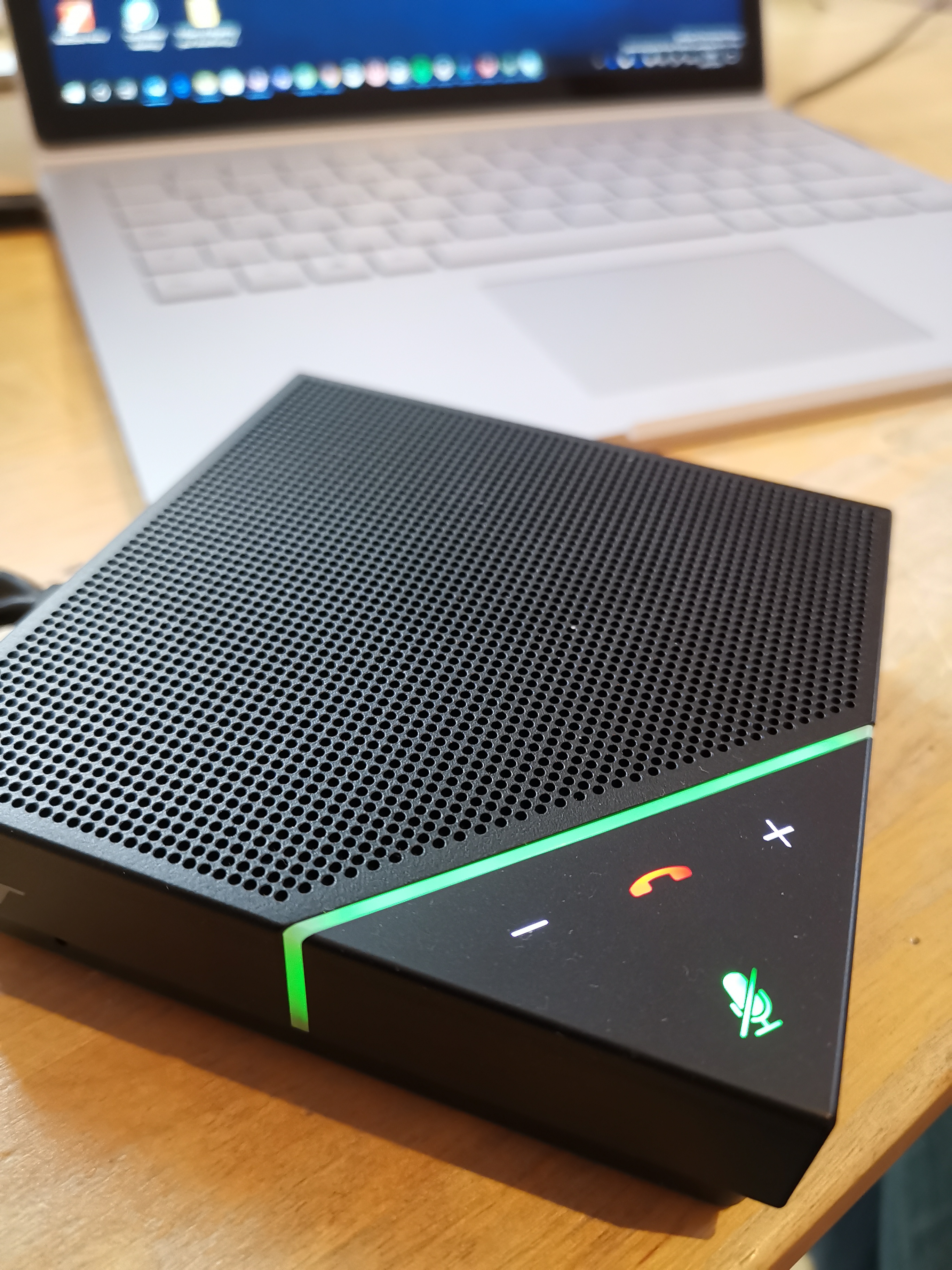 Early January Plantronics has provided me a free test sample of Calisto 7200 Speaker Phone (Amazon Affiliate) and I want to share my impressions using it to enjoy music and joining Conference Calls with Webex, Microsoft Teams and Skype for Business. With one touch incoming calls can be accepted or finished and everyone might get the value of pushing a mute/unmute button quickly. Don`t want to go deeper into real life examples here…

This device is made for PC, MacOS and Bluetooth Mobile Users on-the-go to transform any workspace into a small group conference room for up to 6 people. Sometimes hardware vendors want to categorize users into personas like "Road Warrior", "Office Workers", "Virtual Home Office Workers". Well, I am a mix of few personas. For me it`s important that these speaker phones provide long battery life when traveling, have excellent music quality and very reliable bluetooth connection. Microphones should reach speakers in the room which don`t sit next to the Speaker and but also remove background noise. Trying to square the circle?
Setup, Installation and Configuration
Setup was quick and easy: Connect the USB cable to my laptop and to my SmartPhone using Bluetooth, both were detected immediately. Big unexpected surprise: Bluetooth connection works across different levels in my house, so I could receive calls upstairs in my office when my Phone was left in the living room. Then I downloaded Plantronics Hub App for Windows to update latest firmware which promised a new feature: switching Calisto into mute when not talking for a longer time and silencing background noise ("NoiseBlock™ technology"). USB Cable also offers a locking mechanism which might be very useful in larger shared office rooms. Haven`t seen it with my other speaker phones I am using like Sennheiser SP 220 and Jabra 710. I don`t want to miss to mention that I prefer the way Sennheiser and Jabra can store the cable which looks neater.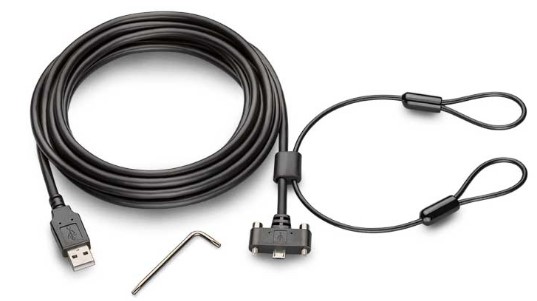 Microphone and Sound Quality
I listen a lot to music, podcasts and Audio Books everyday for entertainment and professional education purposes. I am currently listening to Spanish Guitar Flamenco Music and I am impressed about clear mid tunes and crisp trebles sound, same for Civil War`s Billie Jean. So for me it`s a joy to use them for this use case and I don`t have other Loudspeakers connected to my PC anymore which make spontanous calls much easier. Really hate to switch devices in Windows10 settings when getting incoming calls.

Listen to my voice sample where I am talking to the 4 microphones which promise 360° coverage in a distance between 10 cm to 7m
Specifications
Battery: talk time up to 6.5 hours according to Plantronics
Wireless frequency: Bluetooth v4.1
Microphone noise reduction: 4 microphone directional array technology provides echo cancellation and full duplex audio
Dimensions: 11 x 11 x 2.5 cm
Weight: 0.59 lb/270 g
Package contents 10 ft./3.05 m cable with security loop (micro USB to USB-A), 4 ft./1.22 m cable (micro USB to USB-A), Carrying case, Speakerphone
Plantronics Calisto 3200 and 5200 were launched yesterday
Yesterday, January 16th, Plantronics launched two new Calisto Devices which are very interesting because they have a new look and feel, different (lower) price tags and some improvements around aspects of Calisto 7200 mentioned above.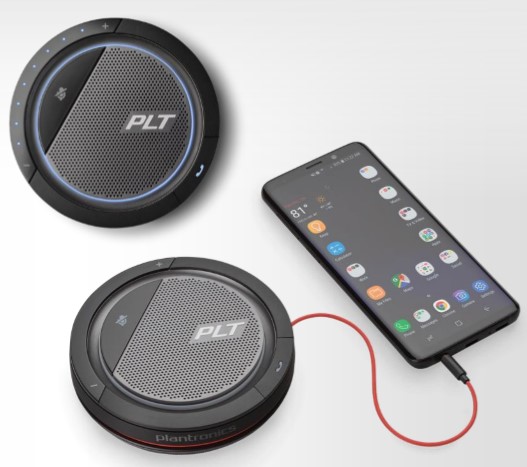 Calisto 3200 is designed for Homeworkers and can connect using USB-Cable (A+C Standard). Official Price: 99 US$
Calisto 5200 might be a better choice for Digital Nomads, Road Warriors and people who work everywhere because 3,5mm cable can connect to SmartPhones or Tablets which don`t offer USB. 30 hours of battery life really impressed me. Official Price: 149 US$
Both devices offer an improved way to store the USB cable compared to 7200 and can be managed, updated and configured with Plantronics Manager Pro. USB-C- to USB-A-Adapter and USB-A- to USB-C-Adapter are optional and not part of the package.

Yes, they look fresh, new and modern but Calisto 7200 is still the leading device for meeting rooms where you want to make sure that everyone`s voice is heard in the room. That`s not a technical but cultural and social aspect.