News about SharePoint News
Microsoft just shared News about News Capabilities of SharePoint Online here.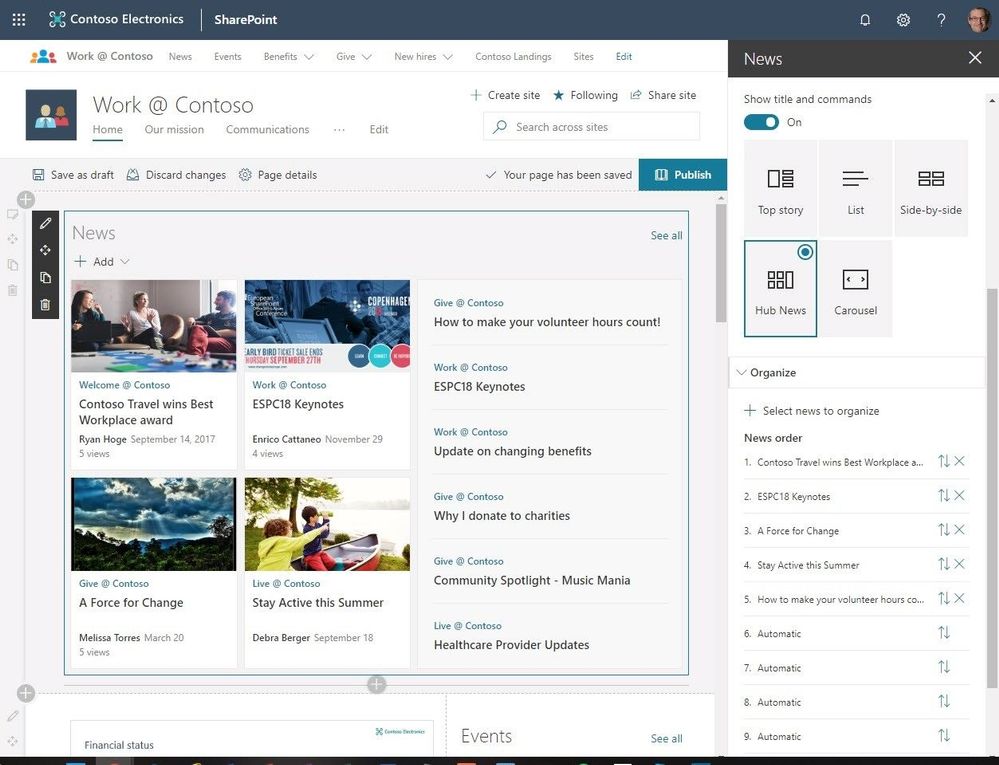 Main new features are:
Targeting your O365 Group as news audience
Organize News in custom order, also enable News for SharePoint Hubs
Get news from Sites you follow. Great to see that Office Graph is used here as well.
Use PowerShell to authorize Sources
Use one of 3 new Page Templates
Exciting indeed for roles like Corp Communications Manager although I hope that PowerShell Commands are going to part of the UI soon. I see a lot of value in authorizing Sources but that`s typically not an IT job – but they only would have access to PowerShell. Authorized Sites can be distinguished by a color block on the title as a visual cue. Gonna be interesting to find out how organisations are defining which sites are official.

Roll out finishes to Target Customers End of March 2019 according to Microsoft. So again, check out complete Blogpost.