Improve your Typing Speed with AI in Office 365 and LinkedIn
Do you also to type a lot of Emails, Microsoft Teams Chats, Yammer Postings, write Word Documents, paint PowerPoint Slides, work on Excel Sheets, reply to LinkedIn Messages – and use your same common phrases over and over?
Lightkey is Israeli Company with strong focus on Machine Learning, AI and increasing Productivity by reducing key strokes and gaining time for end users.
According to their CEO Guy Katabi it appears that while we're able to form thoughts at a rate of over 1,000 words per minute, most of us type at approx. 40 words per minute. It's like our brain is sitting in traffic a few hours a day while trying to transform thoughts into written text. That`s exactly the challenge Lightkey is on a quest to solve. They have provided me a Professional License to write this review.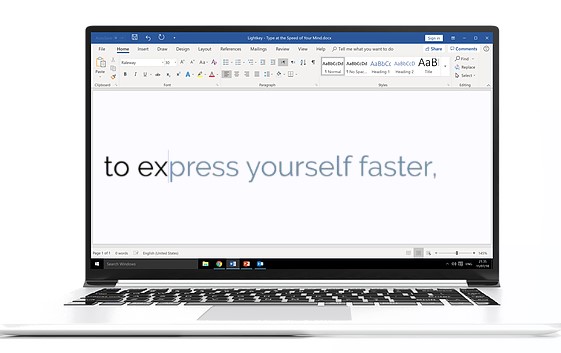 Today, May 5th 2019, Lightkey has launched the new LinkedIn Messenger Integration which save time within Chrome Browser to chat and answer messages. Let me show you my example, using a daily use case for me:
Lightkey is integrated in Office Applications like Outlook, PowerPoint, Word and Excel – starting from 2010 to 2019 and including Office 365 running on Windows 7-10. MacOS is only supported in Virtual Desktop Environments. If you are a Chrome users, then you also gain a lot of benefits from this extension which makes typing much faster based on your previous typing and also on imported documents. Lightkey offers a bunch of predefined categories and themes for several industries but you can create easily your own category and import Word-, Excel, TXT, RTF and PowerPoint Documents.

A dashboard also shows you how many hours you have already gained. Gonna share my numbers later, here you find an example from the vendor: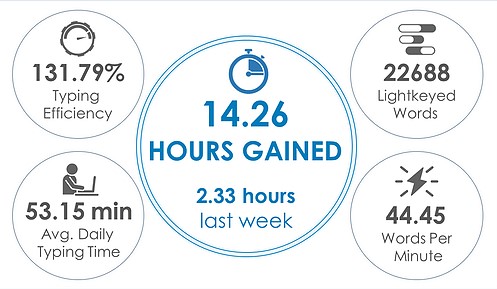 Lightkey can also help to improve your grammar and correct spelling, reduce typos – in more than 80 languages.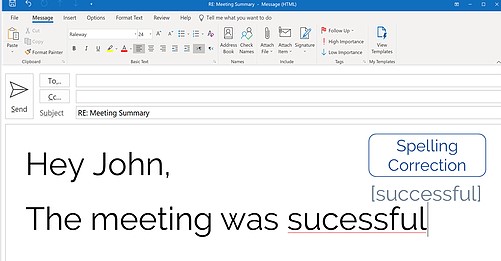 Lightkey is currently not entering the mobile App space and business, auto completion works already quite decent there thanks to Android and iOS. So they really want to improve the AI and machine learning Collaboration Modern Workplace powered by Microsoft Office and PC. I am already convinced and happy to answer your questions. Please leave comments here or contact Lightkey on Facebook, LinkedIn or on their Website.