First review of new 4K Webcam EPOS EXPAND Vision 1
After Demant A/S and Sennheiser terminated their Joint Venture it is very interested to see how much EPOS – the new brand after this carve out – is investing in video collaboration and not audio-only like headsets and speakerphones. They are bit late to the game, but I have I already reported about the extra value a Microsoft Teams Rooms Camera like EPOS EXPAND Vision 3 offers. Now they are entering the world of webcams and I am looking as well if they can offer extra value to this highly saturated market.
EPOS EXPAND Vision 1 is an ultra-compact, lightweight, and portable USB webcam with 4k resolution. It embeds the EPOS BrainAdapt™ technology inside the two omni-directional, noise-canceling microphones. If you don't want to wear a headset while having a video call, you'll most likely get satisfied with the microphone quality provided by the EPOS EXPAND Vision 1. That's my first primary impression after my tests June 23rd in Berlin, 2 days after the EPOS Sales Rep has received his sample. Vision 1 is Microsoft Teams and Zoom certified, which also makes a difference to hundreds of other webcams on the market. As you can see in my video I have tested it under different light conditions which went well and Vision 1 adapted quickly. In my next tests, I am going deeper into Instant Picture Control which finds – according to EPOS Marketing – best picture setting with the smart floating menu that lets users adjust the field of view, light, and color.
The EPOS Adapt technology allows you to switch between 4 different predefined field of view modes like Wide View, Default, Close Up, Macro. Should you need privacy, there's also a simple slider that covers the webcam lens. EPOS Expand Vision 1 will be released for purchase in August 2022 with a MSRP of 209 EUR.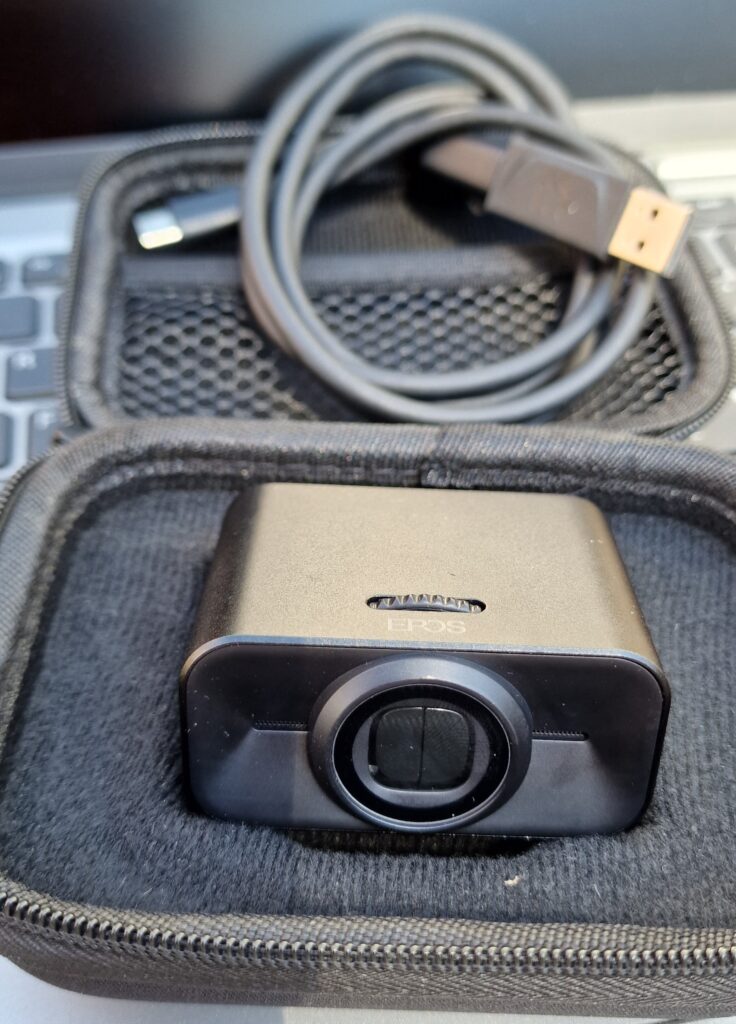 Specifications
4K Sony Camera
2 omnidirectional microphones with background noise reduction
Instant picture control to adjust field of view, light, and color
Product Dimensions: 43 mm. + 29 mm. + 58 mm
Product height: 58 mm
Weight: 84 gr.
Privacy Shutter
4 Preset fields of view
USB-C Cable included
Case included
Microsoft Teams certified
Zoom certified
Video First Impressions
Check out my TikTok, YouTube Short and Instagram Reel Video. More in-depth review following ASAP when I have received my test sample. I need to evaluate closer how much value the EPOS Connect App delivers. Other major players and competitors like Logitech Brio, Poly Studio P5 and Jabra Panacast 20 and also non- Microsoft Teams certified webcams like Elgato Facecam add a significant amount of features into these Apps – one of many reasons why I won't purchase a 49 EUR Webcam from an unknown brand.