Powerful Photo Editing and Transformations in SharePoint
I am using Instagram on a daily level – not only because I like sharing of my photos which matter to me but also because of its rich filters and editing capabilities. So what about SharePoint, how can images and photos be transformed there without the need of jumping to Photo Editing Tool outside of Office 365? I checked the Office Store and found an App called "Image Editor". I have started using the free version which contains watermark but all features are available.
Let me start and show you how I was using different filters combined on my headshot. Then I cropped and on the last screenshot you can see all features of this App.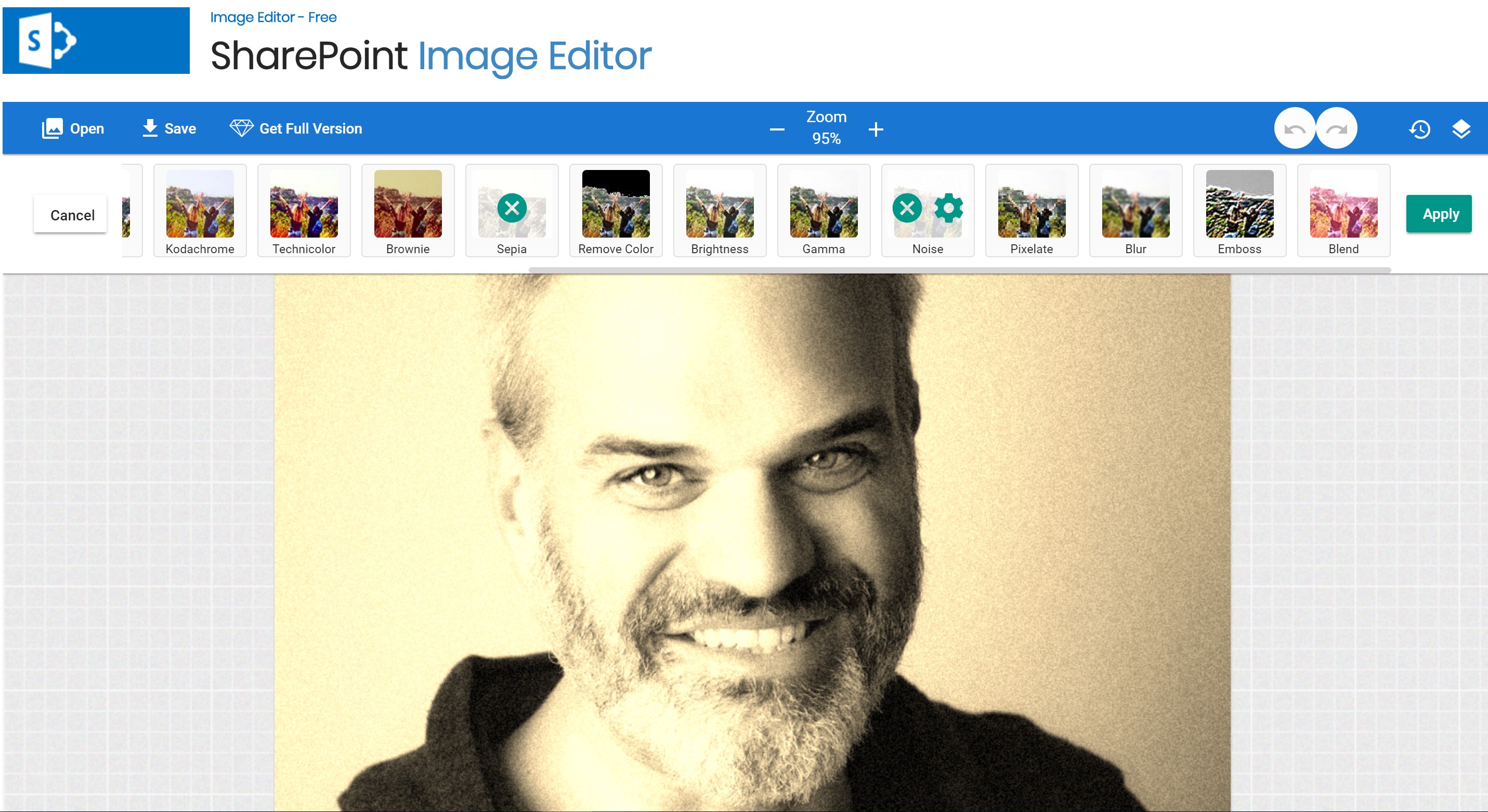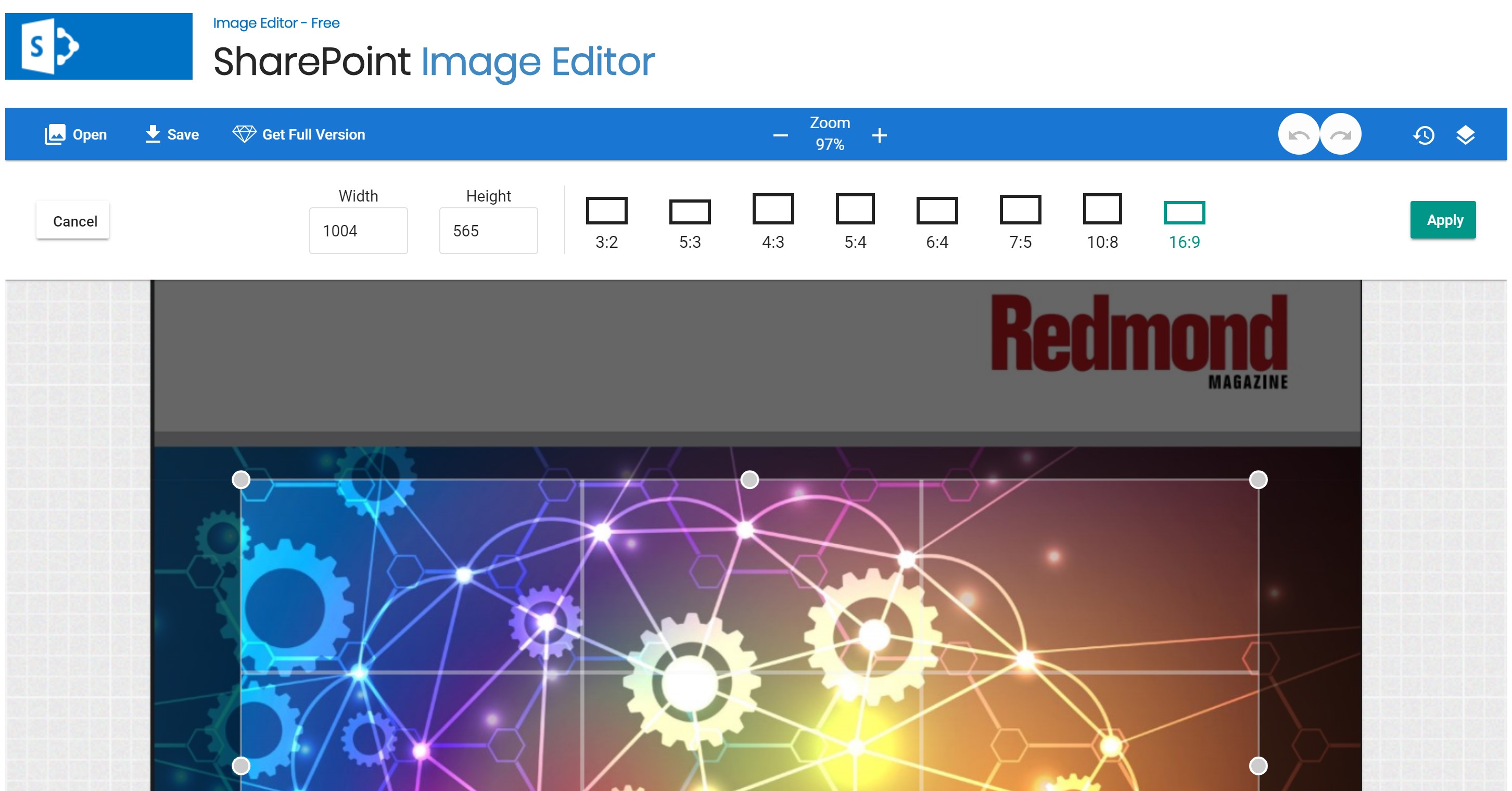 My impressions
Easy to deploy, no training required. Made for end users.
Lots of different objects which can added to the images like stickers (emojis!), shapes, frames and text can be easily moved, resized, deleted and modified. I have experienced with other tools that you can`t undo or change the object after editing.
Images can be edit directly from SharePoint Document Libraries or local path, same for saving
You can draw by touching screen or using mouse and different brush styles and patterns available