In the world of live streaming, creating engaging and dynamic content is key. This often involves controlling various aspects of your production setup in real-time, a task that can be quite daunting when you're simultaneously trying to engage with your audience. Enter the OBSBOT Tiny 2 Webcam and Elgato Stream Deck – a combination that promises to take your streaming experience to the next level.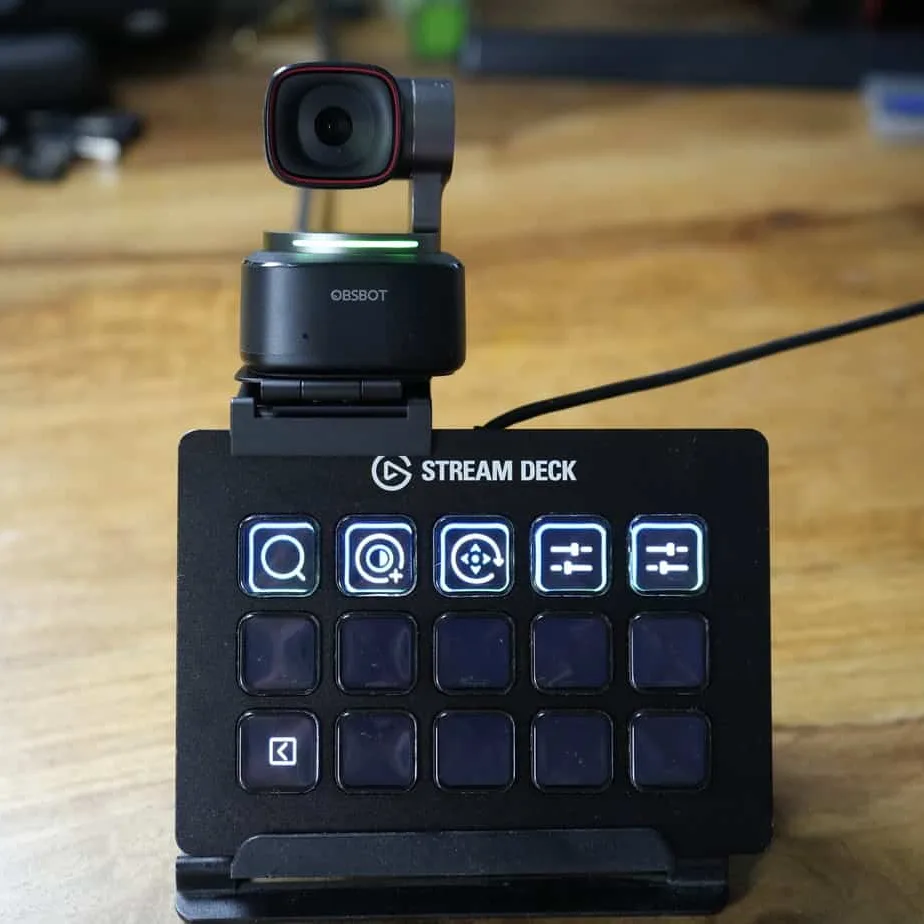 A Look at the OBSBOT Tiny 2 Webcam
The OBSBOT Tiny 2 Webcam is an AI-powered 4K camera that stands out due to its compact size and innovative features. The webcam boasts an effective pixel count of 50M, with an aperture of f/1.9 and an equivalent focal length of 26mm. It supports various frame rates, including 30 fps at 4K resolution. Its zoom capabilities range from 1-4x, and it features both autofocus and manual focus options. The Tiny 2 also has a 2-axis gimbal with a controllable range of ±140° for pan and 30°~ -70° for tilt. In terms of audio, the webcam comes with built-in dual omni-directional mics with noise reduction​
Elgato Stream Deck Integration
One of the most recent updates to the OBSBOT Tiny 2 is its integration with the Elgato Stream Deck, a customizable controller that allows you to manage various aspects of your live stream setup at the press of a button. The Stream Deck integration with OBSBOT Tiny 2 came with the new plugin update Version 1.2, which introduced several new features to the plugin including whiteboard mode, voice control, desk mode, and more​
The integration enables seamless control of the OBSBOT camera through the Stream Deck, providing users with a more streamlined and efficient workflow for their live streams. This allows streamers to easily control the camera's position, zoom, focus, and other settings directly from the Stream Deck, freeing up their attention to focus more on the content and interaction with the audience​​.
To get started with this integration, you simply need to download the OBSBOT Webcam Stream Deck Plugin Update from the store of the Elgato Stream Deck. Once installed, you can easily add the OBSBOT commands to your Stream Deck setup and start controlling your OBSBOT Tiny 2 Webcam directly from the Stream Deck​
You can select between different properties to configure your Stream Deck buttons like: Presets, Zoom, View, Device Sleep/Wake, Compensation. Contrast, Saturation, Sharpness, Hue, Gesture Control, Zone Track, AI Modes, Voice Controls, Image Flip etc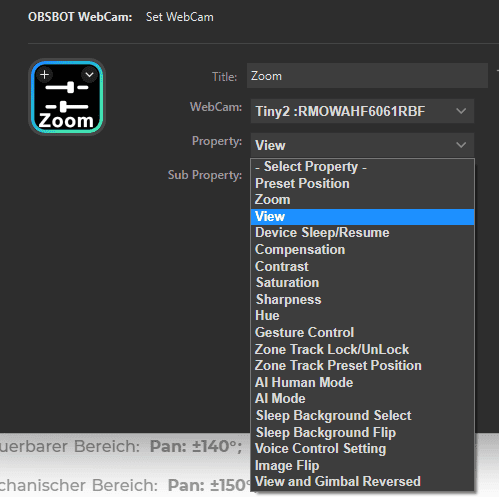 Find out how to use Microsoft Teams and Stream Deck together here
Read more here in Official OBSBOT Blogpost
Conclusion
The integration of the OBSBOT Tiny 2 Webcam with the Elgato Stream Deck provides a powerful tool for streamers and content creators. With the ability to control your camera settings directly from the Stream Deck, you can focus more on creating engaging content and less on managing your tech setup. Whether you're an experienced streamer or just starting out, this integration is a game-changer for streamers aiming to optimize their live-streaming setup.