IMPORTANT UPDATE 01.February 2023
Microsoft has launched official Stream Deck Support. Find TechCommunity Blogpost here.
My new video with setup instructions:
I am not only using my Elgato Stream Deck (Amazon DE Affiliate) for these Video recording and live streaming use cases
mute on/off my microphone (very important when you need to sneeze in a live stream)
pausing my stream (bio break needed? door bell ringing?)
switching different cameras
start and stop a video recording or live stream
adding guests through Skype Video
pushing out into animation and slide to kick off my presentation
moving from into main scene where my face is now displayed using my webcam
finishing my video by adding social media feed, live comments for Q&A and follow up actions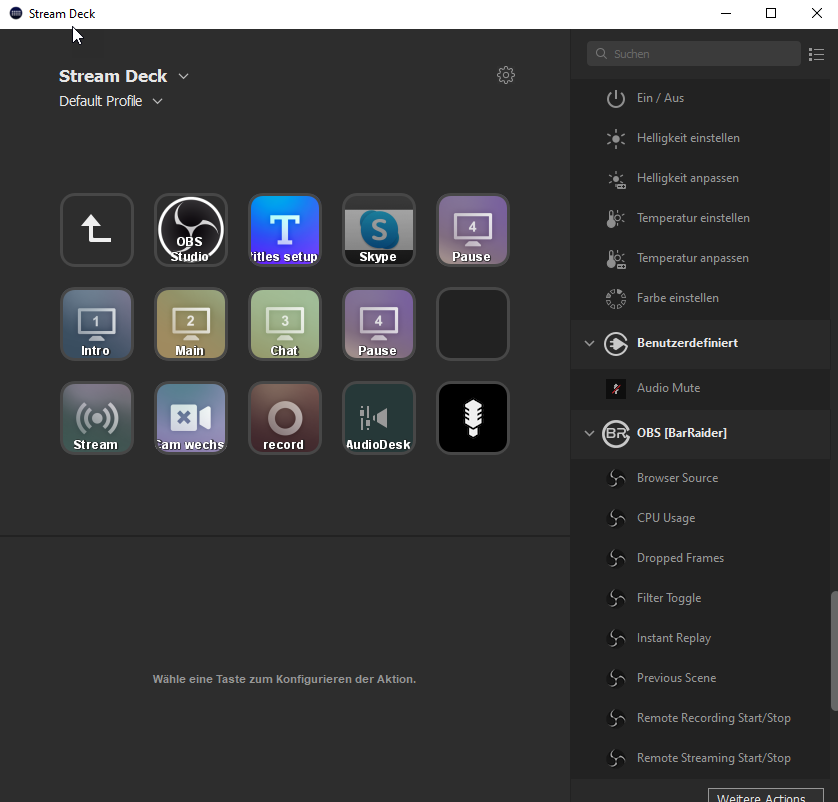 I am also a big fan of Keyboard Shortcuts for my favorite productivity tools like Microsoft Teams….but: I tend to forget most of them!
If you are smarter than me, please check out this brandnew blogpost about Microsoft Teams Shortcuts, they are going to save you time.
My approach is to use my Stream Deck on my desk to activate these shortcuts by pressing a button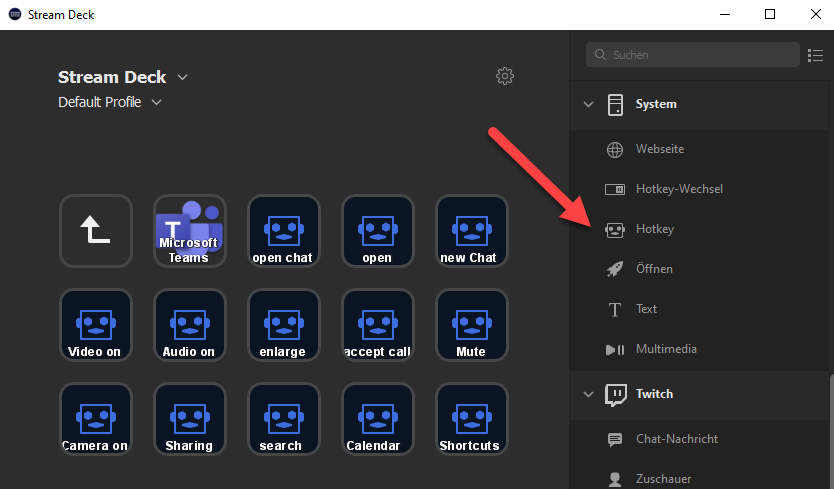 Playing Bullshit Bingo
I guess we all have heard these phrases or are using them, most of them every day. Find out how to record your favorite Bullshit Bingo phrases and deliver them to your conference attendees right on time using Stream Deck!
First you add and install "Sound Deck" as new action in your Stream Deck profile

Now you are selecting "Play Audio", move it into your Teams section and add the recorded sound like "Sorry, I was on mute".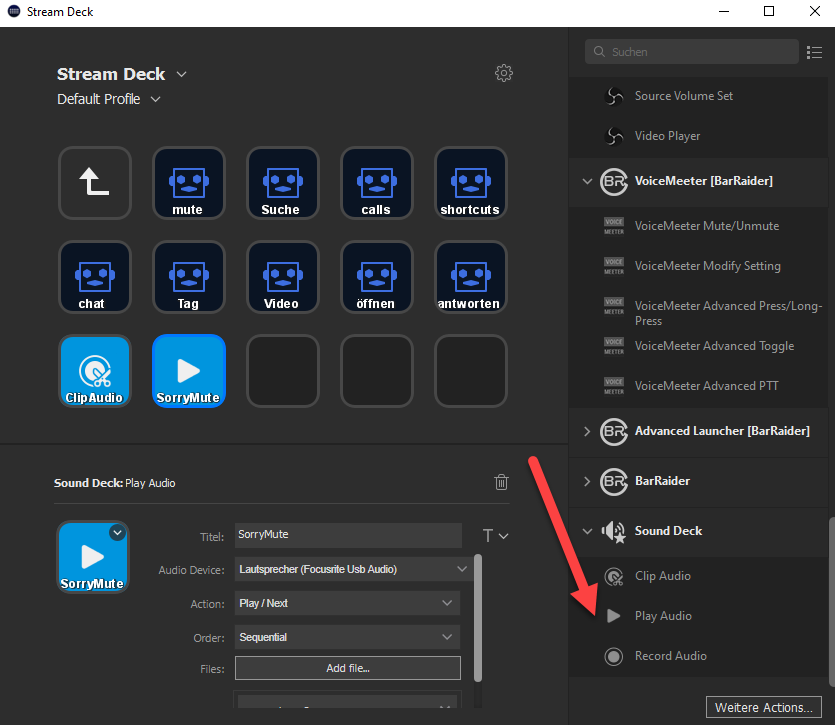 Helpful for you? Which shortcuts for Office 365 help you to increase your productivity?

Next use case for Stream Deck: controling my new Philips Hue Smarthome lightbulbs. What a great time to be alive!
further readings:
Elio Struyf