Working Out Loud with Office 365
I am true believer in the value of Working Out Loud, Ambassador of this Global Movement and one of the Founders of the German Community / User Groups.
John Stepper owns the Trademarks for WOL, has written a ground breaking book and works as WOL Coach for many well known larger and mid size Companies. Now John has published a new video about the common question "What is WOL?":
My next "WOL and Office 365" session is going to be on March 7th in Cologne, Germany, together with Sketch Notes Artist, Office Apps + Services MVP and Adoption Specialist Luise Freese.
Thank you, Raphael Koellner, for invitation!
Find my WOL related Blogposts here and don`t miss to join our communication channels: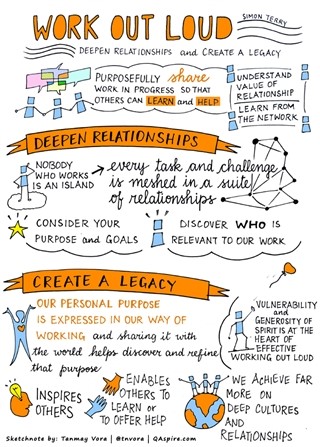 How do you want to start using Working Out Loud Method to reach your goals easier and faster by working like a network?