Viva Goals is not enabled for your account
"Viva Goals is not enabled for your account" is one of the most typical errors you see when trying to access Microsoft Viva Goals.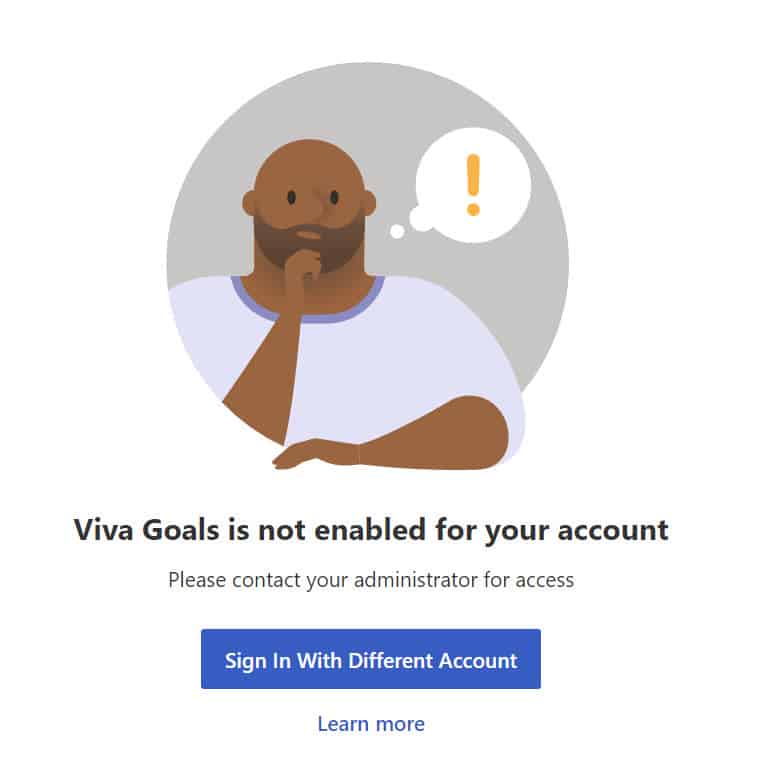 How to enable and activate Microsoft Viva Goals
You need Microsoft 365 Admin Roles (or License Management Role) to follow next steps.
I am sharing with you easy steps and a tutorial to access Viva Goals and create a new Organization
Purchase Microsoft Viva Goals (trial) License in Microsoft 365 Admin Center
Costs for Viva Goals are 4 US$/user/month or 48 US$/user/year. You can start a trial for 60 days/ 50 licensed immediately, which does not take more than a few minutes to activate.
Assign Microsoft Viva Goals licenses to your users
Create a new Organization
Choose if anyone in your company can join the new organization or if it should be restricted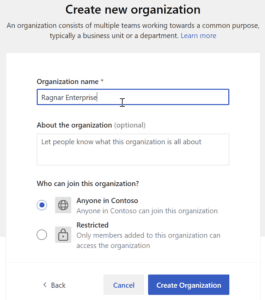 Add Members to your new Organization
you are going to receive a warning if users don't own a Viva Goals License yet.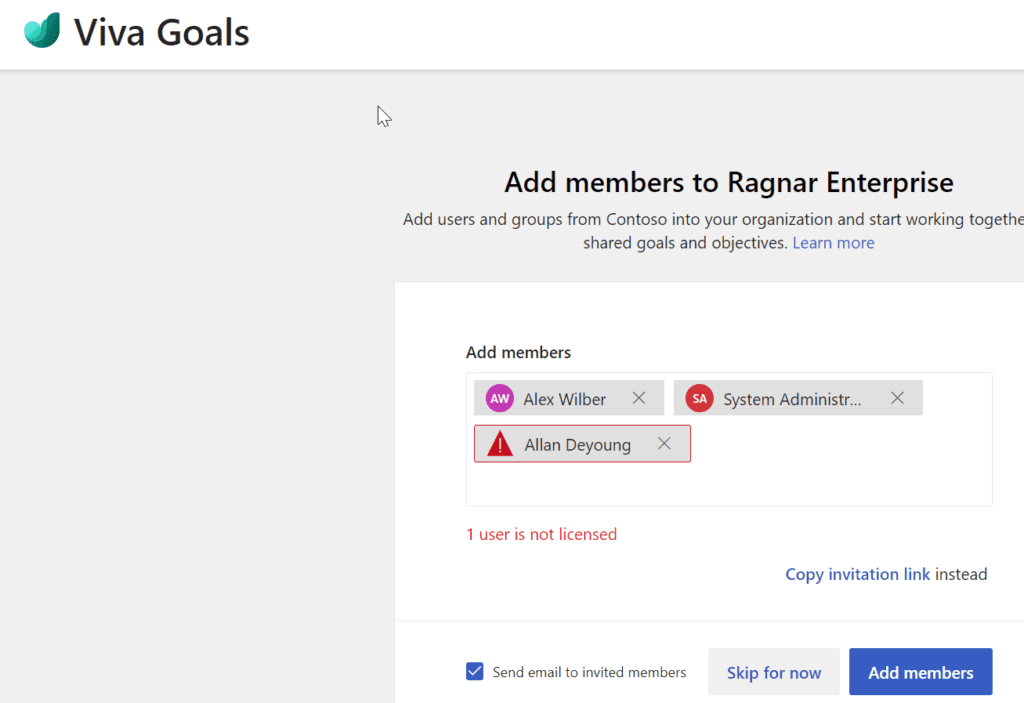 Define and add new Objectives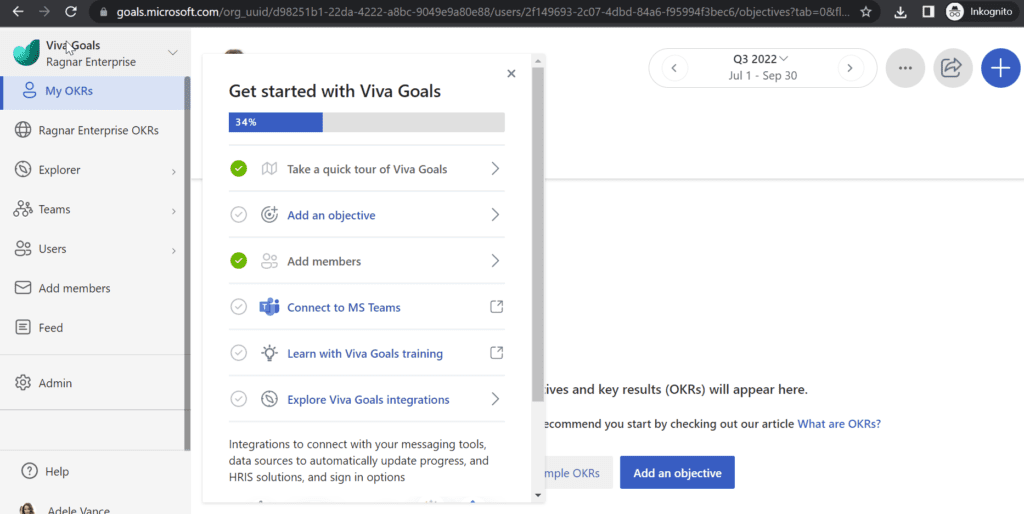 Use Sample OKR as an inspiration
Search by category (I am selecting "Sales") or using Search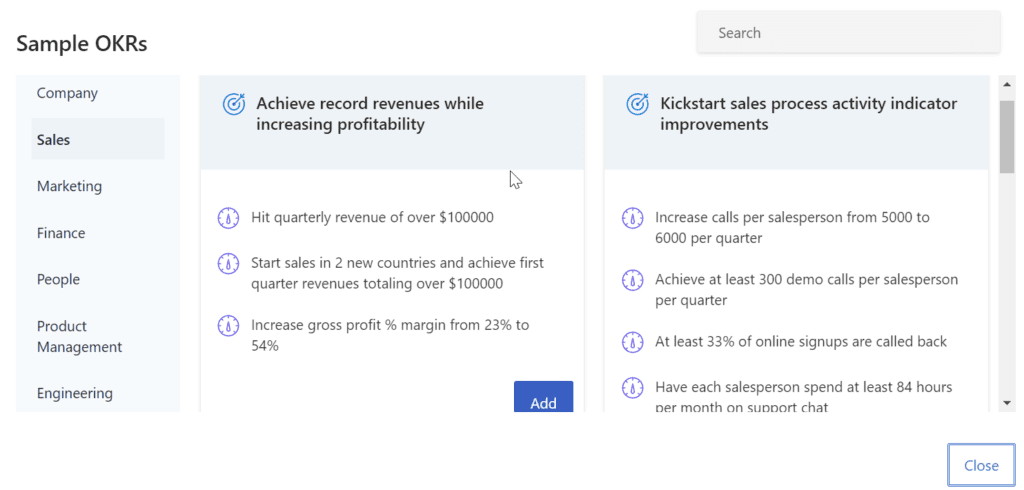 Check in and track your KPIs, start working with Microsoft Viva Goals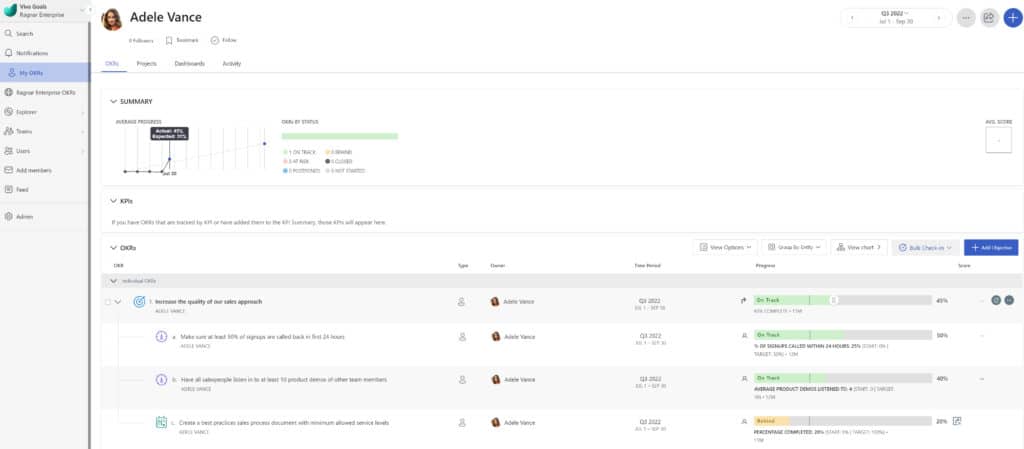 Use Microsoft Teams together with Microsoft Viva Goals

Make sure that your Microsoft Teams Admin allows usage of Microsoft Viva Goals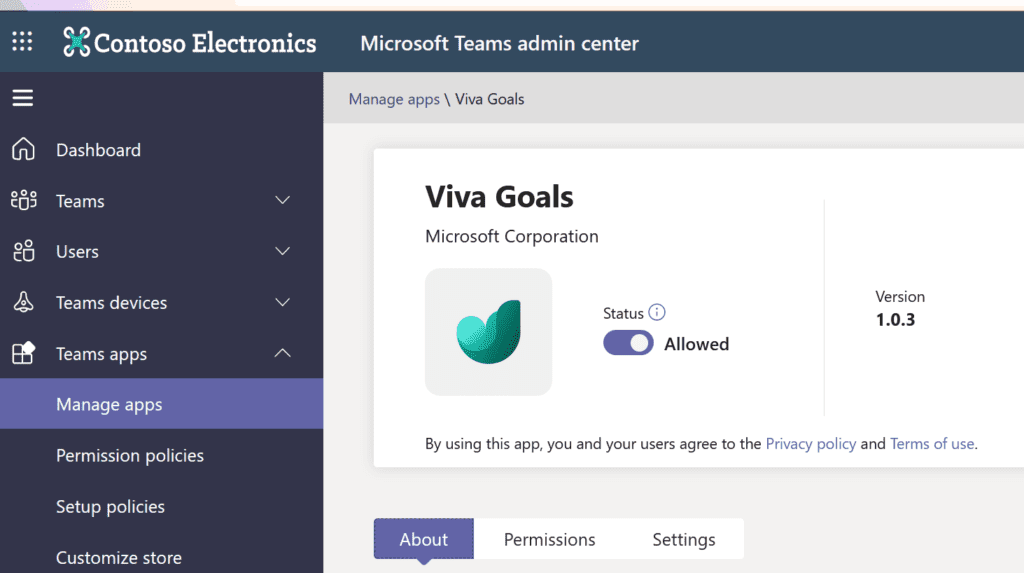 More resources: