According to Sennheiser, the new IE 200 in-ears / IEMs have been designed with comfort in mind and are made with ergonomic earpieces that provide a secure fit and excellent noise isolation -and most interesting: they are advertised as a kind of less pricey version of the Sennheiser IE 600 with a MSRP of 699 US$ (599 EUR at Amazon Germany  https://geni.us/xecl). I would like to add in this review another aspect: Of course IE 200 are much more affordable with their price tag of 149 EUR than the IE 600 but how do they compare with Sennheiser IE 100 Pro which I purchased for 89 EUR? YouTubers like Damir Franc prefer the IE 100 Pros because of better stage and fuller sound. But first let\'s start step by step: 
What\'s in the box?
Sennheiser IE 200 come with a selection of ear tips (silicon and foam in sizes S, M, L) to ensure a personalized fit  and an adjustable braided cable slider for comfort. IE 200 cable work with MMCX connectors and 3.5 mm plug,  
Haptics
Shape of the shell is very similar with most IEMs but plastic (like IE 100 but IE 600 would have metal). This IEM is very small and light, very comfortable to wear.
Choose your own bass in IE 200 
These dual-tunable ear tips let you pick the bass response you like best. It is a unique feature but not as easy to set up as you think, it needs experience and also experienced ears to hear a difference. Usually, EQ changes with increased bass provide a more impressive result. You can have the ear tip either all the way pushed in or halfway, this is how they\'re doing a dual tuning for this IEM.
Features
Diffuse-field equalization for amazingly balanced sound
Adjustable ear hooks and choice of ear tip adapters
No peaks or troughs to cause masking
Frequency response: 6 Hz – 20,000 Hz
Braided cable with MMCX connectors and 3.5 mm plug
Equipped with a 7 mm dynamic driver, which provides a balanced sound with a deep bass response. The 7mm extra-wideband True Response transducer exhibits virtually no harmonic distortion at all. That's why you'll also find it in more expensive IE 300, IE 600 and IE 900.
Cable length of 1.2 m and a 3.5 mm jack for easy connection to a variety of audio devices.
Constructed with robust materials to ensure durability and long-lasting performance.
How to connect the IE 200? Directly to your Smartphone?
Most of my Smartphones like Samsung Galaxy S22 Ultra don\'t provide 3,5 mm Audio Jack anymore. My Xiaomi Redmi 11 Pro could connect IE 200 this way but the Senns need much more gain.  So I am driving them with my 2 mobile headphone amplifiers from Fiio, BTR 7 and K3. At my desk using my Windows 11 I am connected with Focusrite Scarlett 2i2 or Focusrite Vocaster One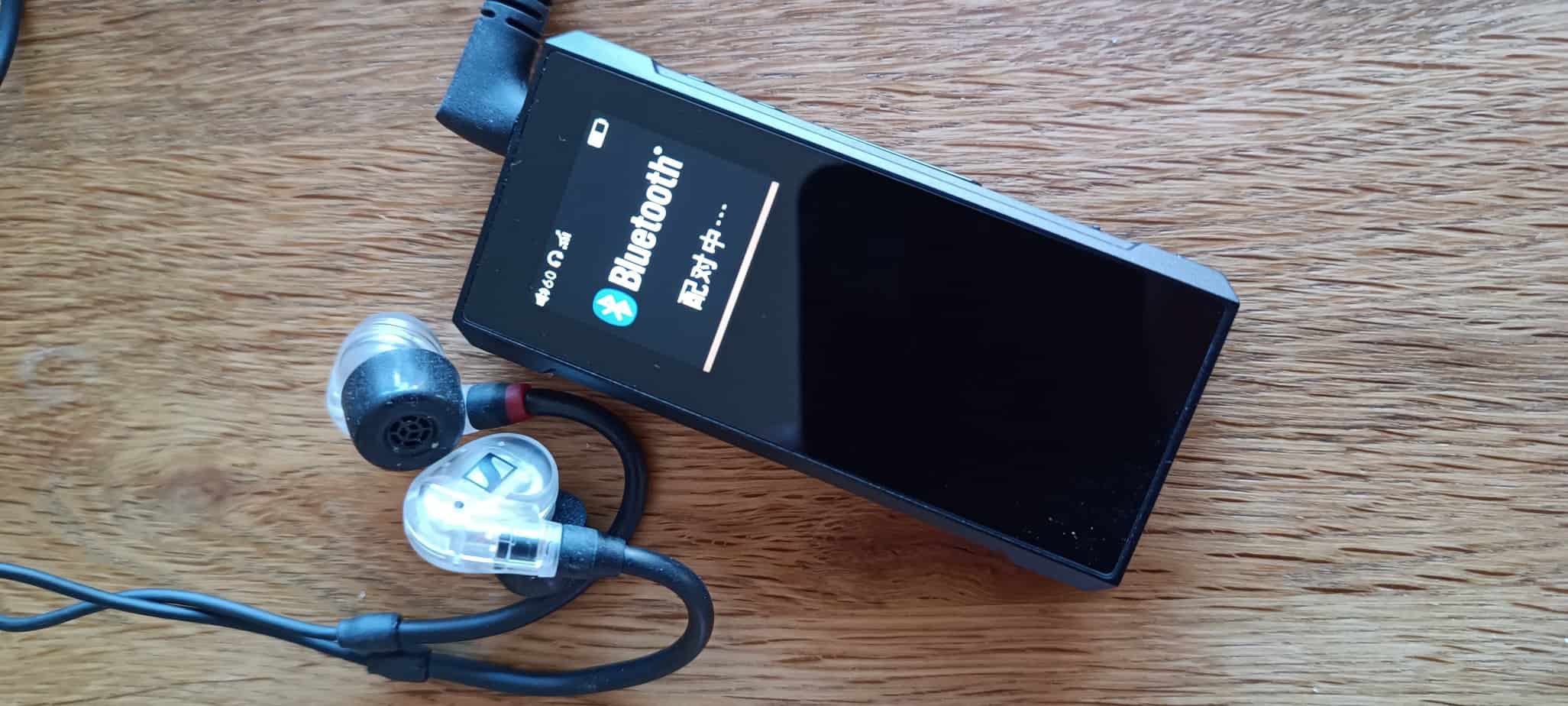 Sound Quality
If you are a hard-core audiophile Music Lover who hates "bathtub" sound (a profile that rises dramatically at the bass and treble ends):  I have good news to share, you will find nothing of the sort with the neutral IE 200. No peaks or troughs to cause masking, can prevent headache.
Sound stage is impressive, I have tested it with Led Zeppelin \"Stairway to heaven\", Michael Jackson \"Thriller\", Yosi Horikawa \"Bubbles\" and Amber Rubarth \"Tundra\"
Low end is tight and punchy, Bass is deep and textured while the mids and highs are clear and detailed. If you are searching for a best-in-class treble, you won\'t find it here. IE 600 is leading with much more details.
This 7 mm dynamic driver should reproduce with great precision across the entire frequency range — the old and universal idea and vision is that you can hear exactly what the sound engineer intended.  
My verdict
Sennheiser IE 200 are lightweight and comfortable to wear, much better than many True Wireless In-Ear Buds which are clumsy and large. If you are not used to wear IEMs it can be a bit difficult to position them correctly in the first minutes of wearing them. Price Tag of 149 EUR is very attractive, and many Sennheiser IE 600 owners have reported on YouTube and Reddit that IE 200 don\'t sound worse, just different. The IE 600 has a slightly different tuning and tonality (with bit more bass and treble) and much better build quality. IE 200 can obviously save money for you. But what about IE 100 Pro which are 50-60 EUR / USD cheaper? Is it worth only because of the braided cable and dual-tunable ear tips? Braided cables have been designed to further reduce cable noise. Not many YouTubers, who are owning more IEMs than I do, are praising the cable. I really enjoy the neutral in-ears which you can take with you into your bath tube without a bath tube sound, I assume you won\'t hear peaks or troughs to cause masking. Bass and sound stage is impressive, I was truly impressed. Last but not least, make you to test different ear tip size and also non-Sennheiser, there are better foam and silicon gel tips on the market which are thicker and seal better.