We live in an attention economy and especially Internal Communications, Leadership, Marketing or Enterprise Content Creators are seeking for new ways and approaches to get more awareness for newly published content.
In the past when using SharePoint on Premises Classic Sites we used SharePoint Modal Dialog (SP.UI.ModalDialog.showModalDialog) to create pop up windows. These days are over, it is not longer supported in SharePoint Modern Experiences like Modern Team Sites or Modern Communication Sites, also highlighting Microsoft Viva Connections.
Therefore, I am currently evaluating a new SharePoint App from App365 called "Power Popups for SharePoint"
Power Popups for SharePoint is a WebPart that allows you to create popups that display any content and choose to show them from a page URL, HTML or Rich text. You have many options to customize your popup including background image, position, size, animation, opacity etc. You can even choose to add a custom button to your popup. Use Power Popups to alert users about events, form submissions, galleries, news, documents, alerts etc.
Sounds interesting? Then look deeper into the installation, configuration and use cases
Download and Installation
You can get the link to the Microsoft AppSource directly from App365 Website or search for "Popups" in AppSource. It will lead you through the well-known purchasing / trial and provisioning process. Then you find the App in your Tenant App Store where I have added this App to all existing Sites , it is available for SharePoint and also within Microsoft Teams

Trigger Popups on buttons, Links images, click, delay or page open
In the following screenshot you can see how I have added a Popup in a Modern Communication Site ("The Perspective" Lookbook Template) which is triggered by a button_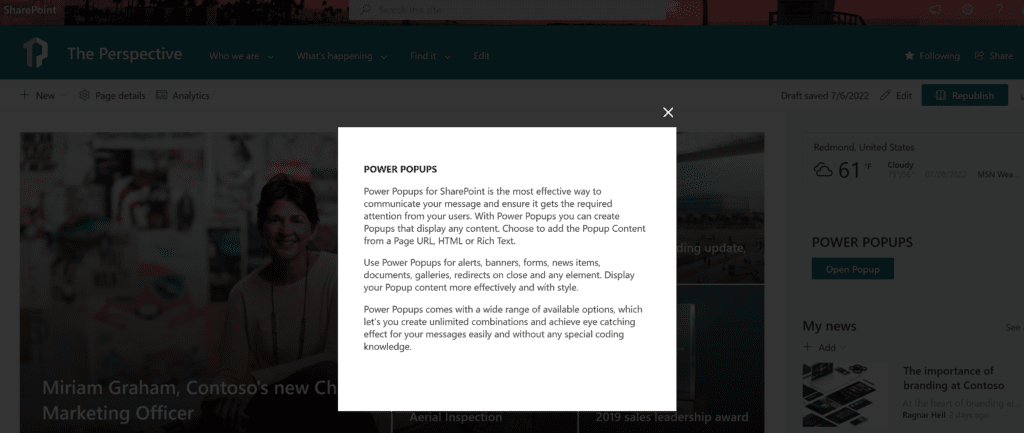 you could also choose an image which triggers the popup (width and height can be modified):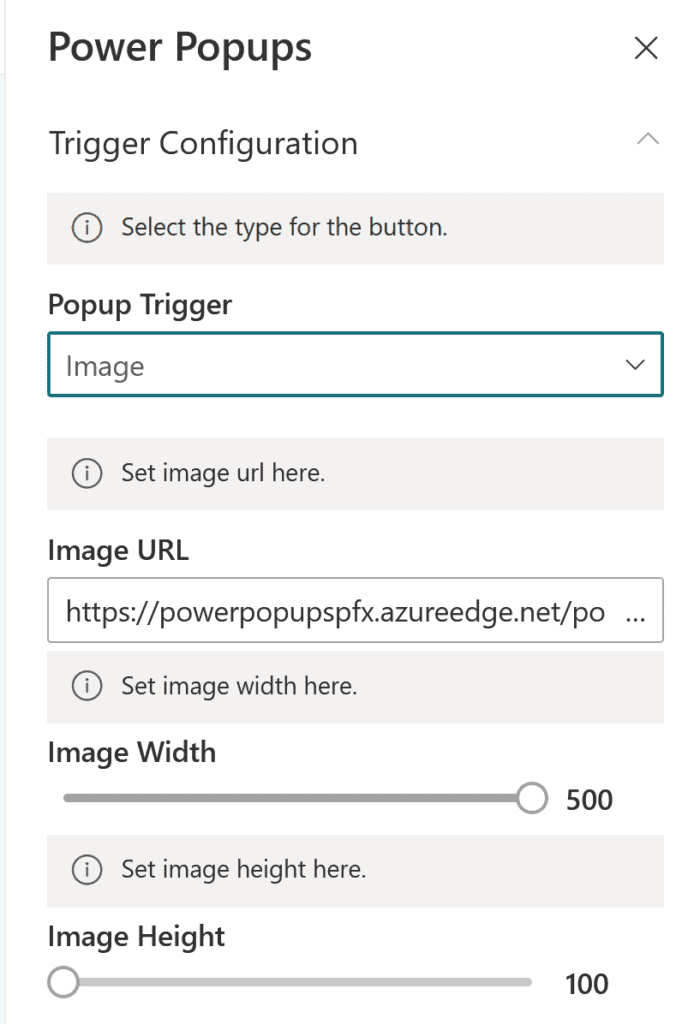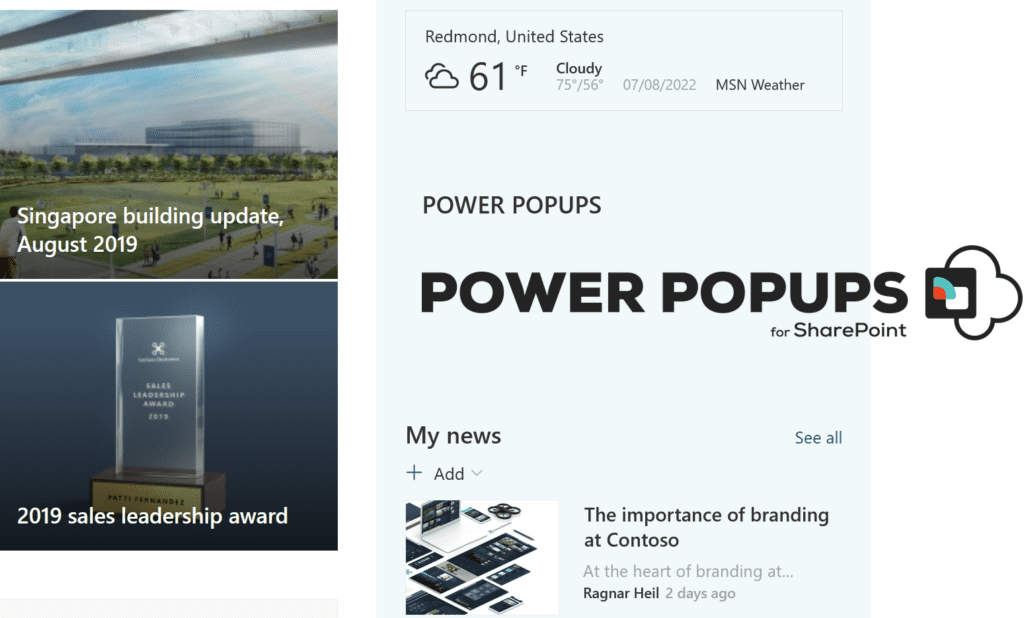 30+ Popup Animations
How should the PopUp be displayed and animated? Zoom in/out, Fade in? Slide, rotate, shake, flash, pulse, swing, bounce? You get the value here.
Auto opening popups
Popups can open on click or automatically. In this case, user don't need to interact with a link, image or text button to trigger it.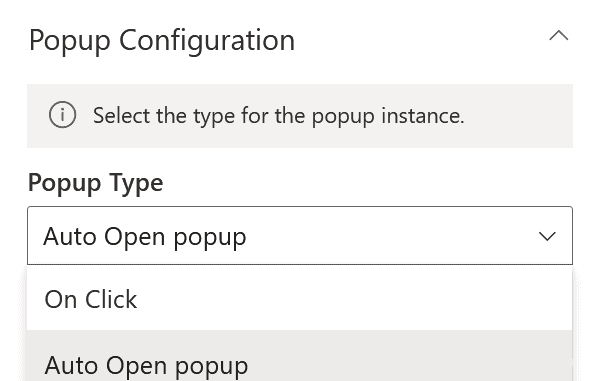 Auto closing popups
let`s be honest: Who likes banners or Popups which are disturbing and make it difficult to read the content of the main page. Difficult to find the X closing button to get rid of the banner? Here an auto-closing feature is going to close Popups after a few seconds, mouse click or ESC (escape) – defined by you.
Popup Content from a Page URL, HTML or Rich Text
Your content gets not only attention because of Popups or animations, HTML, rich text or embedded images can also be used within the popup. You are not limited to raw text.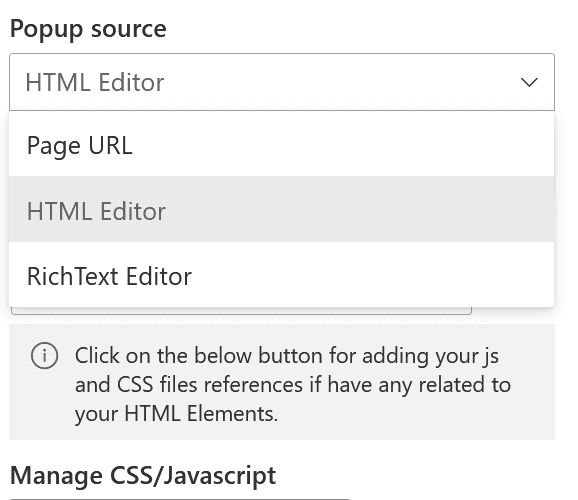 Redirect visitors on Popup close
Popups can be used to display text or website content but can also redirect your visitors to a new and different website, same or different tab. Do you have call to actions (CTAs)? Why not use this feature?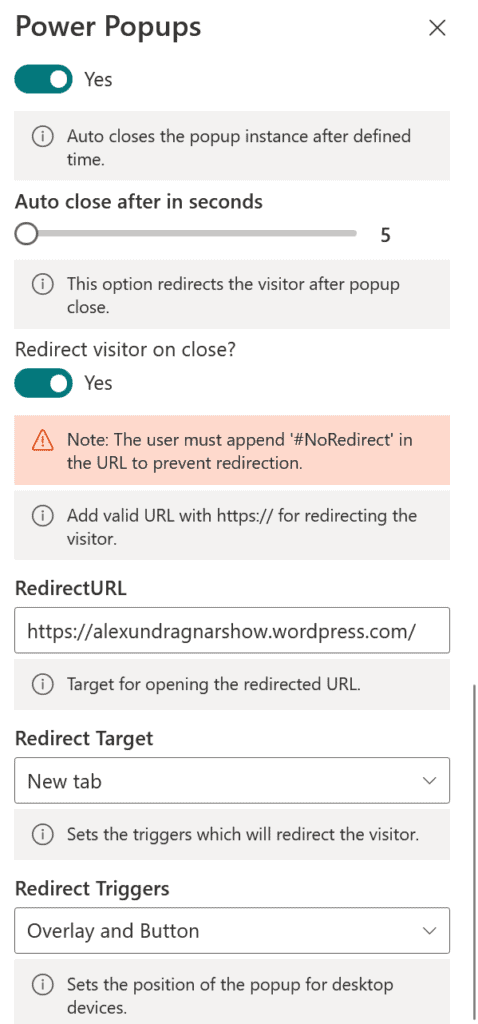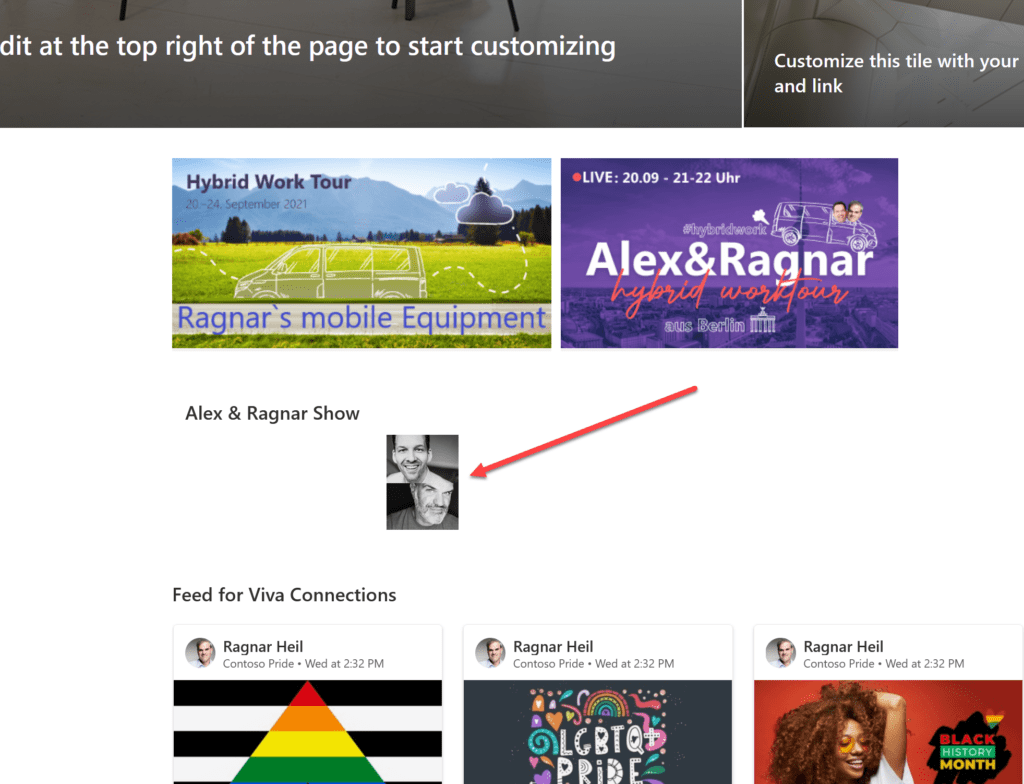 9 different Popup positions
these 9 positions are currently available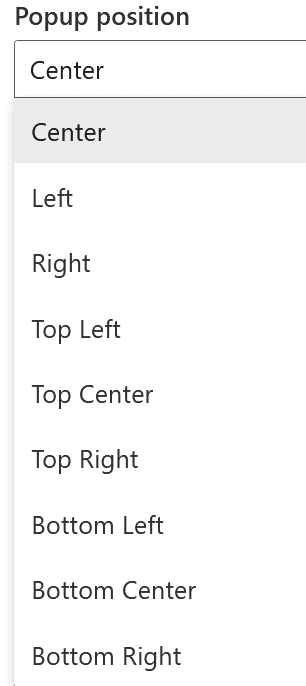 Video Live Demo of Installation, Configuration and Use Cases
My verdict
Especially with > 30 different animations, it is very unlikely that your relevant, important, critical or urgent content won't be seen. Power Popups are indeed an easy way to highlight content, which is not possible without this App in Modern SharePoint sites running in Microsoft 365 experiences. WebPart configuration is fully embedded in SharePoint and technically based on SPFX, SharePoint Framework, designed and led by Microsoft and a wonderful global Dev Community. I got Power Popups for SharePoint running within minutes, but if you need help, App365 offers support with a UK-based team.
Resources