Empower your Firstline Workers with new capabilities in Microsoft Teams
Microsoft is rolling out new capabilities for Microsoft Teams this month for First Line Workers. Last year Microsoft said that StaffHub application will be retired as of October 1, 2019, moving Shifts capabilities directly in Teams.
Shifts is now the leading schedule management tool now available in Teams and managers can easily plan and create shift schedules. Team members can review schedules and make shift requests from their mobile devices.
Firstline Workers can also share location sharing, record and share audio messages. Microsoft talks about a new Smart Camera feature, need to figure out what it means.
Available in public preview the new Shifts API makes integration between Shifts and enterprise scheduling systems possible. I really appreciate this openness, Microsoft takes the approach serious to position Teams as central Collaboration Hub.
I am surprised to see a new Praise tool, rolling out this quarter, which gives managers and employees a simple way to recognize co-workers. I like this feature in Yammer because it improves employee satisfaction – and it`s a super cheap motivation booster. As a German I need to mention that workers council don`t always like this feature and approval might be needed. Please share your recommendations and Best Practises in the comments.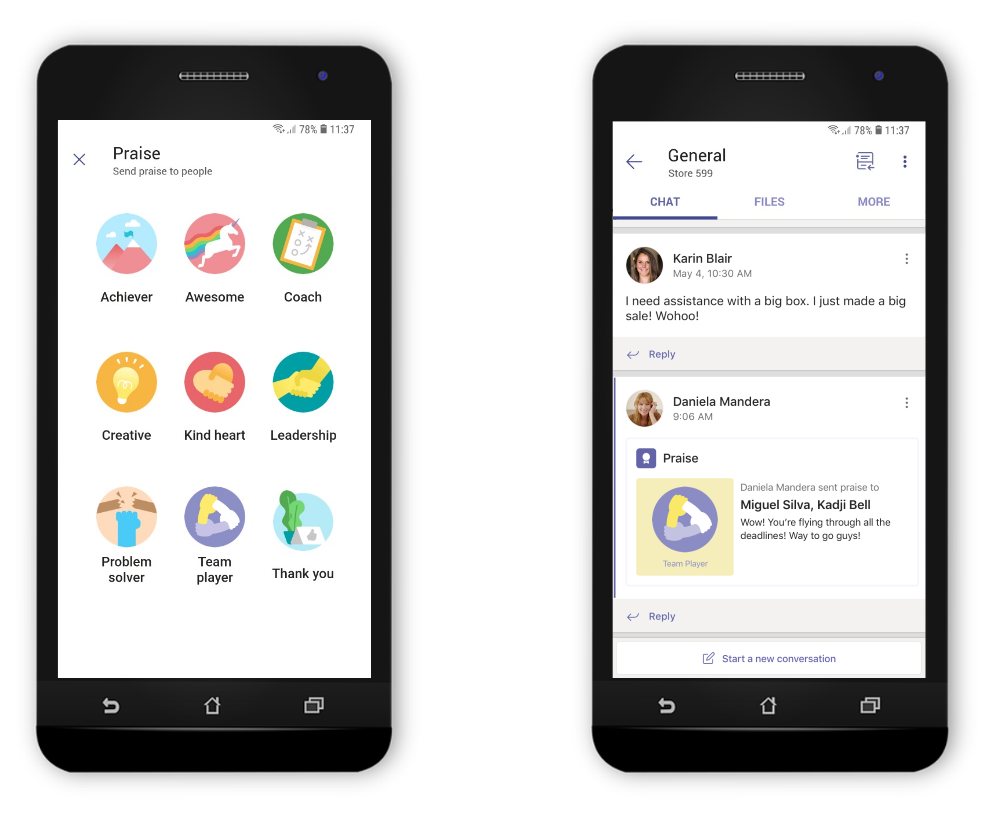 Check out official Blogpost from Microsoft.
New Blogpost from Quest "3 out of 10 will finally "get" Microsoft Teams: 2019 Predictions"